Like weely giveaways? Like exclusive classes? Like special offers?
Then your'll love our Newsletter!
Adult Learn to Sail Dinghy - Start Sailing 1
---
---
Description
The Start Sailing 1 dinghy course is the ideal introductory learn-to-sail course which is both fun and instructional. This five week course (3 hour sessions) is suitable for youth from 12 years and adults of all ages, with training conducted in off-the-beach sailing dinghies.
As students learn to be both the skipper a crew, this course provides a solid grounding to further sailing in both keelboats and/or dinghies. The Start Sailing 1 course is part of the nationally recognised Yachting Australia Dinghy Program and is delivered by accredited sailing instructors.
Course topics include:
How to safely launch and recover a dinghy from a beach
How to sail a dinghy on a course
How to trim the sails for speed and varied wind conditions
How to safely tack (turning into the wind) and gybe (turning with the wind behind the boat)
Setting up a dinghy for sailing; understanding care and maintenance
Basic marine knots
Safe capsize recovery
Training takes place in the shelter of St. Kilda harbor, which has consistent sea breezes, small waves and a sandy beach from which to launch our dinghies. Sailing is conducted in 2 person dinghies including X3, Pacer and Heron types with instructor supervision from powered safety craft.
This fun hands on course is suitable for women and men who are new to sailing.
About Dinghy Courses: Adult & Youth Learn to Sail
We offer a full range of dinghy sailing courses. Our location at St.Kilda is ideal for dinghy sailing with beach launching, a sheltered harbour on Port Phillip and consistent sea breezes.
Whether you have never sailed before, or if you have lots of experience but are just looking to hone specific skills, there is a course for you.These group lessons are suitable for young people 12 years and up, and adults of all ages. For youth and adult dinghy training we use X3 Extreme, Pacer & Heron dinghies.
+ More
What you will learn
How to safely launch and recover a dinghy from a beach
How to sail a dinghy on a course
How to trim the sails for speed and varied wind conditions
What you will get
YA "Start Sailing Right" textbook
YA completion certificate
$6 Yachting Australia Student Training course insurance
YA dinghy sailing logbook
---
What to bring
According to the conditions, wet weather gear
Long sleeve sun protection or thermal top
Footwear (non-marking deck shoes such as Dunlop Volleys)
Sunhat or beanie
Water bottle
What to wear
Smart casual
Appropriate for
Beginners for Adults
---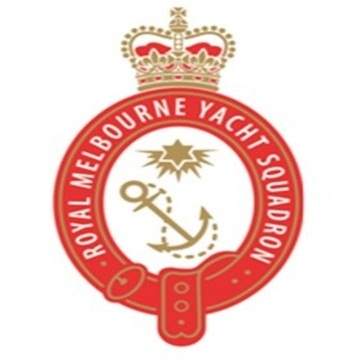 The Royal Melbourne Yacht Squadron, with a history of over 120 years, is one of the oldest yacht clubs in Victoria with a long list of historical firsts.
Situated at St. Kilda in close proximity to Melbourne central business district, it is regarded as the centre of aquatic events in Victoria.
Most major championships have been held off its shores and the Squadron was the control centre for the 1956 Melbourne Olympic yachting events.
It is a club of which every member has reason to be proud and has a tradition, which every member has an obligation to uphold.
+ More
---
Cancellation & Refund Policy
Refund policy: No refunds are provided after the commencement of the course. Cancellation of any session due to bad weather or other reason will be made up with alternative day(s) nominated by Royal Melbourne Sail Training Academy. Cancellation fees will apply for any booking cancellation made prior to commencement of the course as follows: Three or more day's prior Full Refund less a 10% booking fee. Within 72 hours of commencement 75 % refund; within 48 hours of commencement 50 % refund; within 24 hours of commencement 30 % refund.
+ More
---