Like weely giveaways? Like exclusive classes? Like special offers?
Then your'll love our Newsletter!
Marine Radio Operators Certificate (MROVCP - VHF) - 1-Day Course
---
---
Description
This Marine Radio Operators Certificate (MROVCP - VHF band) course held at Royal Melbourne Yacht Squadron, St.Kilda will be conducted over two evenings.
A marine radio is one of the most important safety items onboard a vessel and the correct use of your radio will allow you to access weather updates, important safety information and call for assistance in an emergency.
Be aware that all marine radio users (except 27 mhz users) must have a Proficiency Certificate (licence) by law under the Commonwealth Radiocommunications Act 1992 and severe penalties apply for non-licenced users.
Subjects include:
Hands-on use of radio equipment
Correct radio procedures
Making distress calls
Undertanding DSC (Digital Selective Calling)
Fault checking radio equipment
Understanding the power supply (marine batteries) operating distress beacons (such as EPIRBS)
Search and rescue in Australia
Students undertake several hands on exercises using training radio equipment, including use of the DSC distress signal. We are yet to find an online marine radio course that can offer this!
Your options include the full MROCP certificate including HF/MF/VHF bands conducted over 4 nights or MROVCP (VHF only) course conducted over 2 nights.
The MROCP certificate including HF/MF/VHF allows you to competently (and legally) use HF equipment used on offshore vessels and is required to apply for your HF ship station radio licence & MMSI.
The basic VHF course covers all the information local boating enthusiasts need to know to correctly and legally use their VHF marine radio equipment (including DSC) and apply for a MMSI.
All exams are administered on behalf of the Commonwealth by the University of Tasmania who also issue the licence. Successful completion of this course (via the exam) will provide you with the Proficiency Certificate (licence) with no ongoing Government licence fees.
We can also organise mid-week one day training courses for groups or undertake external group training. Just ask!
+ More
What you will learn
Hands-on use of radio equipment
Correct radio procedures
Making distress calls
What you will get
The official MROVCP textbook
Cost of the external exam and licence fees
1 OMC Marine Radio Operators Handbook
---
What to bring
Notepad
Writing materials
What to wear
Smart casual
---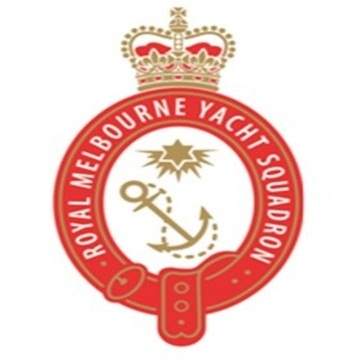 The Royal Melbourne Yacht Squadron, with a history of over 120 years, is one of the oldest yacht clubs in Victoria with a long list of historical firsts.
Situated at St. Kilda in close proximity to Melbourne central business district, it is regarded as the centre of aquatic events in Victoria.
Most major championships have been held off its shores and the Squadron was the control centre for the 1956 Melbourne Olympic yachting events.
It is a club of which every member has reason to be proud and has a tradition, which every member has an obligation to uphold.
+ More
---
Cancellation & Refund Policy
Refund policy: No refunds are provided after the commencement of the course. Cancellation of any session due to bad weather or other reason will be made up with alternative day(s) nominated by Royal Melbourne Sail Training Academy. Cancellation fees will apply for any booking cancellation made prior to commencement of the course as follows: Three or more day's prior Full Refund less a 10% booking fee. Within 72 hours of commencement 75 % refund; within 48 hours of commencement 50 % refund; within 24 hours of commencement 30 % refund.
+ More
---