Creative Mojo-Friday sessions with Sara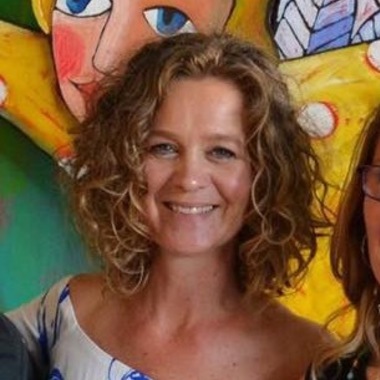 ---
---
Description
Are you a creative person who wants to learn how to focus and develop your inner mojo?
Would you like to make time and space in your life for more creativity?
In three brilliant sessions, I will walk you through some of what I have learned in 30 years of being a professional Artist. The tools and habits that support the gift of being creative will be revealed each week in a small supportive group in my funky home studio.
How the day will run:
At the beginning of each Friday session there will be an introduction to the creative mojo topic of the week, with take home notes and extras...then it will be studio time (bring whatever artwork you are working on) and get feedback/tips/techniques from me as you work.
This is a safe space for you to practice and be fully creative...it's not about being perfect, it's about development and building confidence and MOJO!
+ More
Class Schedule
This class has ended...message Sara for future dates of this workshop
What you will learn
The key to a clear creative focus and shaping a powerful mindset
Creating and maintaining useful habits and using fun as a tool
Painting tips and techniques and the 5 Tibetan rites
What you will get
Inspired and energised to live a more creative life.
Tools to support a creative way of being in the world
Support to be uniquely creative and develop your own personal style.
---
What to bring
Your enthusiasm. Any artwork you are currently working on plus your materials.
What to wear
Casual, comfortable art friendly clothing.
Appropriate for
This class is for individuals who want to make more time and space for art in their lives and develop their creative mojo,.
---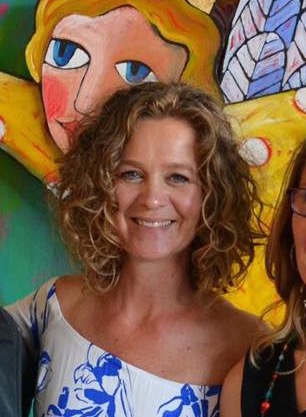 Brought up on a diet of traditional handcrafts in a small country town in NZ, with parents of post war values: resourcefulness, a 'waste not, want not' attitude and a sense of caring for land and community, at an early age Sara found purpose in making and refashioning things with needle, thread, textile scraps, fibre and later, paint. This is a world she's at once familiar with and loves to push the boundaries of, creating new and meaningful forms.
Her art practice has always been about holding a pure and naïve view whilst delving deeply into her connection with the world. It is a witness to her constant question: "can I maintain this joyful childlike curiosity and connection to the source of life whilst fully experiencing all of its wayward colours? A radical type of Joy…
Her personal experience of moving to a new country, the inevitable displacement and her spiritual search for a sense of 'home' and belonging, have, in the last few years lead her to contemplate and experiment with the notion of 'nest' as an expressive idea. The nest concept crystallised when visiting her sister in the Daintree where she was inspired by the nest of the Yellow-bellied Sunbird. Sunbirds gather strips of bark and fibre to create tear-drop shaped nests that seem to hang poetically in mid-air. These elaborate and highly decorated nests are mostly constructed by the female, who works and weaves tirelessly to perfect her home. During morning park walks, back in Melbourne, Sara collects leftover fragments from picnics, birthday parties and school events – such as balloons, tennis ball fibre, pipe cleaners, ribbons, and even sushi fish! She finds it deeply satisfying to repurpose found objects, in this fast-paced consumer oriented world, into beautiful and symbolic works of art. She adds lovebirds created from fused plastic shopping bags, attached with hanging cords adorned with hand-made beads or rusty bobbins. Each nest is individually created with colour and infused love and joy.
+ More