Description
Pilates class led by a women's health physiotherpist tailored to the healthy pregnant woman. Pilates group sessions for women following childbirth.
SHE Pilates focuses on safe exercise to the recovering new mama body:
Abdominal separation recovery and strength
Pelvic muscles strength, endurance and function
Back movement and strength
Pelvic stability

G

luteal, and leg muscles

C

hest mobility and arm muscles

E

ducation about your changing body
Care for your recovering body
+ More
Class Schedule
Class runs Mondays at 6pm (April 3, 10, 24, May 1st) Duration: 55 Minutes per session
What you will learn
To safely strengthen muscles that are important in pregnancy: core, abdomen, pelvic floor, external pelvic, gluteal and back, and to improve pelvic stability, back safety, and spine mobility in pregnancy
Learn proper techniques on exercising on a mat
Be aware of your breathing patterns and spinal alignment while exercising
What you will get
This is a boutique experience.
 A small class of 4 with close instruction and supervision, led by a women's health physiotherapist with 20 years experience.
This is a mat class - You will be able to do these exercises at home.
You will use a variety of small equipment.
You will get to meet other local mamas-to-be.
---
What to bring
Water
You must complete a questionnaire before beginning the class.
Please let the physiotherapist know if you will be using health insurance.
What to wear
Comfortable clothing that won't restrict your movement
---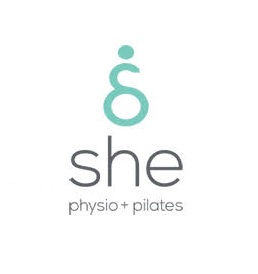 ANNETTE BEAUCHAMP
SHE chooses to work in the area of women's health and continence.
Annette graduated as a physio from Lincoln Institute, La Trobe University in 1994. She worked in public hospitals in general physiotherapy roles and chose to work with women and children and in continence and pelvic health clinics. She worked in general physiotherapy for a brief time before competing post-graduate studies in continence and pelvic rehabilitation.
Annette practised pilates from 2008 and studied pilates in 2013.
SHE has worked with pregnant and post-pregnant women since 1995.
Annette was a registered nurse for 10 years prior to being a physiotherapist. She worked in gynaecology, general medicine and surgery and in aged care.
Annette Beauchamp Physiotherapy and Pilates is based in Middle Park in Melbourne Australia.
I love working with women and watching them succeed with their bodies and lives.
Annette Beauchamp. Bachelor of Physiotherapy 1994. Post-Grad Certificate: Continence & Pelvic Rehabilitation, 1999
Member ofAustralian Physiotherapy Association, Continence and Women's Health Special Interest Group.Continence Foundation of Australia.Australasian Menopause SocietyRheumatology Health Professionals Association
+ More
---
Cancelation & Refund Policy
There is a 25% penalty fee regardless of reasons for withdrawal, once you have paid. This covers the cost of administration only.
+ More
Terms & Conditions
You can withdraw from this arrangement without penalty if you are ill because of your pregnancy, or if you develop pelivc girdle pain. You may delay your classes until you are well again.
You must contact me and let me know the circumstances presenting you from coming to the pilates class. There is a 25% penalty for withdrawal at any time after booking. This goes to cost of administration only.
+ More
---