Simply Ballet Classes - Light Pack
---
---
Description
Designed for flexibility, this ack is valid for 4 x 75 minutes Simply Ballet classes on any level in a calendar month. Pack is valid from 1st to last day of specified month and can be used on your choice of differing classes and levels. You can mix and match days and levels to suit your liking. Please see www.simplyballet.com.au for current class timetable.
Level descriptions
Beginner Basics – For those starting ballet for the first time, or with less than 6 months experience OR for those with some experience but wanting to ease back into ballet.
Beginner – Assumes some basic knowledge of ballet, approx 6-24 months of study as an adult or 2-3 years as a child OR for those with some experience but wanting to ease back into ballet.
Advanced Beginner – Assumes a competent knowledge of ballet vocabulary, approx 2-4 years of study as an adult or 3+ as a child.
Intermediate – Assumes a more proficient knowledge of ballet vocabulary including pirouettes and more complex steps.
+ More
Class Schedule
Monday 6:15-7:30pm – Advanced Beginner/Intermediate 7:45-9:00 – Beginner Thursday 6:15-7:30pm – Advanced Beginner/Intermediate 7:30-8:00pm – Pointe 8:00-9:15pm – Beginner Basics
What you will learn
Technical level, working with a view to progress your knowledge of ballet vocabulary over time
Ballet tips & techniques
A complete learning experience
What you will get
Expert tuition from an expert coach
---
What to wear
Clothes that will allow your body, arms and legs to move freely, and not cover your feet such as; Leggings, 3⁄4 Gym or yoga pants, Shorts, Fitted T-shirt or singlet top, Ballet shoes, Jazz shoes/Gymnastic shoes, & Cotton socks
---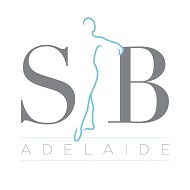 At Simply Ballet we specialise in Classical Ballet classes just for adults. If you're starting over, learning for the first time, or an advanced dancer – you're welcome at Simply Ballet.
Simply Ballet offers a range of Adult ballet classes from complete beginners through to advanced dancers.
Classes are structured to help you develop and progress your technique at a consistent pace, with the option of examinations for students who enjoy working towards set goals.
Details on the levels and times of adult ballet classes available can be found on the Classes page. If you are unsure of what level might be suitable or would like to chat about class options please feel free to contact us.
We look forward to seeing you at Simply Ballet soon.
+ More