Description
If you already have some experience of Classical Ballet, you are welcome to join one of our Beginner class. These classes cover Barre and Centre work designed to challenge students current technical level, working with a view to progress your knowledge of ballet vocabulary over time.
Assumes some basic knowledge of ballet, approx 6-24 months of study as an adult or 2-3 years as a child OR for those with some experience but wanting to ease back into ballet.
+ More
Class Schedule
Duration: 75 Minutes Mondays 7:45-9:00pm
What you will learn
Technical level, working with a view to progress your knowledge of ballet vocabulary over time
Progression for our Beginner Basics class
New steps introduced over time to challenge you
What you will get
Expert tuition from an expert coach
A simple barre and centre to help develop your technique
---
What to bring
Your enthusiasm!
Water bottle, towel, deoderant etc
What to wear
Clothes that will allow your body, arms and legs to move freely, and not cover your feet such as; Leggings, 3⁄4 Gym or yoga pants, Shorts, Fitted T-shirt or singlet top, Ballet shoes, Jazz shoes/Gymnastic shoes, & Cotton socks
---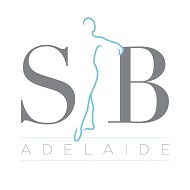 At Simply Ballet we specialise in Classical Ballet classes just for adults. If you're starting over, learning for the first time, or an advanced dancer – you're welcome at Simply Ballet.
Simply Ballet offers a range of Adult ballet classes from complete beginners through to advanced dancers.
Classes are structured to help you develop and progress your technique at a consistent pace, with the option of examinations for students who enjoy working towards set goals.
Details on the levels and times of adult ballet classes available can be found on the Classes page. If you are unsure of what level might be suitable or would like to chat about class options please feel free to contact us.
We look forward to seeing you at Simply Ballet soon.
+ More