Learn How to Make Body Cream & Lotion
---
---
Description
You'll learn how to make your very own body cream & lotions in a comprehensive day course. Our course duration is 1 Day, a total of 3-4 hours.
You'll be amazed just how easy it is too.
We'll teach you how to make a cream/lotion so that you can repeat the process whenever you want.
You'll also learn how to formulate recipes for your skin type and to fine tune the effect you require (e.g., for added moisture and condition).
You can even choose extra ingredients such as herbal extracts to add depth to your cream.
You can select a scent to add - this is also beneficial for your skin and mood, as we use essential oils.
You'll be using natural ingredients to make your cream or body lotion
After attending our DIY Cream/Lotion class you'll know exactly how to make your very own at home.
All equipment and ingredients are supplied. We also provide you with notes to take home, just so you don't forget what you've learnt. These come in very handy once you go home.
This is a timeless craft that you'll enjoy for many years to come. So, if you've always wanted to make your very own skin care range - this is the class for you.
If you love making your own products, we know you'll have a wonderful day at this educational & fun workshop that is suitable for all ages.
Why not book for a friend as well?
+ More
Class Schedule
Short Course - 1 Day - 3 hour duration
What you will learn
How to Make Cream/Lotion from scratch
How to formulate a recipe to your needs
How to customise for an outcome - such as a 'night cream' that is super moisturising
What you will get
You'll take home 2 x 250gm Jars of Cream that you've made yourself
The ability to make your own cream or lotion anytime you want
You'll receive detailed instruction during our class, whilst you make your product
Instruction Sheets and Recipes to take home
You'll take away valuable information to starting off a new hobby
---
What to bring
Just yourself - we supply everything
What to wear
Casual clothing, there are no special requirements.
Appropriate for
Suitable for Ages 18+, persons interested in sustainable living and who like making useful items
---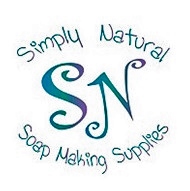 Our aim is to give as many people as possible the opportunity to learn how to make their own natural soap, bath and beauty products.
We'll show you how to use natural ingredients to make a variety of home care products. Natural Soap, Liquid Soap, Body Cream, Household Cleaning Products. We love sharing this information so that we can help you reduce the chemicals used in your home. We'll show you how and provide you with a variety of earth friendly choices - so that you can be creative at home. It's educational and fun, to learn how easy this is. Basic ingredients are used to make the products we show you, these ingredients can also be purchased anywhere you choose after the class.
It is VERY important to note the Venue for each class - we do hold classes at different locations.
Our shop is situated at Caboolture - just off the Bruce Highway. A great place to relax and unwind, taking in the beautiful surrounds and learn a fabulous new hobby. We're loaded with natural soap, bath and body care products & we have an enormous aray of raw ingredients that you can purchase for your DIY activities. We look forward to your visit any time.
Our Website - www.simplynaturalsoapmakingsupplies.com.au
Our Shop - 13A King St, Caboolture Q 4510
Phone Us - 0435 083 588
Send an Email - sales@simplynaturalsoapmakingsupplies.com.au
+ More
---
Cancelation & Refund Policy
Please choose your class carefully, we are not required to give a refund if you change your mind. We can reschedule your class in some cases, that we are able to transfer your class booking to another day you must give us 14 days notice to transfer to another course or day. Each case will be dealt with individually. If less than 14 days notice is given by the attendee, your class fee will be forfeited, as we will be unable to fill your seat at short notice.
+ More
Terms & Conditions
For Class Cancellations/Changes.
When booking a class with us please note – If you are unable to attend and MORE THAN 14 Days' notice is given, we can transfer your class to another suitable day if there is a suitable class available. It is important that you remember your class day, one emailed confirmation will be sent and a reminder will be sent 2 days prior to your class date.
If LESS than 14 days' notice is given and or you simply do not arrive for your class, we do reserve the right to refuse a refund as preparation for your class will be well underway. It's costly and time consuming for us. You will forfeit your class booking fee as we'll be unable to fill your place. Please choose your class carefully.
Gift Certificates – Please note that when you purchase a gift certificate from this page – it will be valid for 12 months from the date of purchase. Gift Certificates purchased in lieu of a Class Booking - must be redeemed through our ONLINE booking system and are redeemable against a class booking fee ONLY. They are not valid against supplies or redeemable in our physical store. We do have alternate gift certificates available for purchase online, that can be used for any purpose. Please refer to the Gift Certificate link found at the top of our website or ask us when you visit our shop, if you'd prefer a printed certificate to give as a gift.
+ More
---