EXTREME All-In-One DIY Natural Beauty Workshop
---
---
Description
Do you want to make a change? Want to learn how to make your own bath and body care products? Want to learn all you can in an intense workshop?
We're hosting our EXTREME All-In One, Make the 'Change' WORKSHOP.
You'll learn how to - Make your very own Natural Products that are useful in everyday life - 'changing' the products in your home to 'natural'. Natural is GOOD.
Make products that you'll USE every day, we'll educate you and help you transform your bathroom cabinet into a sustainable, environmentally friendly zone to die for.
You've asked and we'll deliver - A fantastic workshop where you can learn all there is to learn about transforming your way of thinking 'the way grandma did it'
A three day INTENSE course. You'll be hands on, up to your neck, with natural ingredients and learn all there is to know to be your own creative genius at home.
You'll be taking home all the products that you make too.
During the workshop you'll be making the following natural products -
Natural Soap
Liquid Soap
Deodorant
Lip Balm
Cream/Lotion
Extracts & Infusions with Herbs
Ballistics for the bath tub
Toothpaste
The course fee can be paid in installments, click book now and start your journey to a more 'Natural', Sustainable way of life and embrace 'NATURAL'
+ More
Class Schedule
10am to 3pm each of the 3 days Course Fee - Must be paid in full to attend, we have an Instalment plan available EXPRESSION OF INTEREST - CLICK NOTIFY ME OF NEW DATES (on the right and enter your details)
What you will learn
Day 1 - How to Make Natural Soap, Make Infusions & Extracts
Day 2 - How to Make Liquid Soap, Deodorant & Lip Balm
Day 3 - How to Make Natural Cream & Ballistics.
What you will get
You'll walk away with the Products you Make
Take home Project Sheets - full of recipes and information
Tea & Coffee will be supplied for you
---
What to wear
Casual, including footwear
Appropriate for
Those that enjoy learning about sustainable living, that love to DIY & enjoy a challenge
---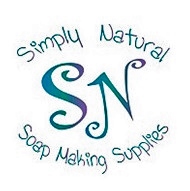 Our aim is to give as many people as possible the opportunity to learn how to make their own natural soap, bath and beauty products.
We'll show you how to use natural ingredients to make a variety of home care products. Natural Soap, Liquid Soap, Body Cream, Household Cleaning Products. We love sharing this information so that we can help you reduce the chemicals used in your home. We'll show you how and provide you with a variety of earth friendly choices - so that you can be creative at home. It's educational and fun, to learn how easy this is. Basic ingredients are used to make the products we show you, these ingredients can also be purchased anywhere you choose after the class.
It is VERY important to note the Venue for each class - we do hold classes at different locations.
Our shop is situated at Caboolture - just off the Bruce Highway. A great place to relax and unwind, taking in the beautiful surrounds and learn a fabulous new hobby. We're loaded with natural soap, bath and body care products & we have an enormous aray of raw ingredients that you can purchase for your DIY activities. We look forward to your visit any time.
Our Website - www.simplynaturalsoapmakingsupplies.com.au
Our Shop - 13A King St, Caboolture Q 4510
Phone Us - 0435 083 588
Send an Email - sales@simplynaturalsoapmakingsupplies.com.au
+ More
---
Cancelation & Refund Policy
Please choose your class carefully, we are not required to give a refund if you change your mind. We can reschedule your class in some cases, that we are able to transfer your class booking to another day you must give us 14 days notice to transfer to another course or day. Each case will be dealt with individually. If less than 14 days notice is given by the attendee, your class fee will be forfeited, as we will be unable to fill your seat at short notice.
+ More
Terms & Conditions
For Class Cancellations/Changes.
When booking a class with us please note – If you are unable to attend and MORE THAN 14 Days' notice is given, we can transfer your class to another suitable day if there is a suitable class available. It is important that you remember your class day, one emailed confirmation will be sent and a reminder will be sent 2 days prior to your class date.
If LESS than 14 days' notice is given and or you simply do not arrive for your class, we do reserve the right to refuse a refund as preparation for your class will be well underway. It's costly and time consuming for us. You will forfeit your class booking fee as we'll be unable to fill your place. Please choose your class carefully.
Gift Certificates – Please note that when you purchase a gift certificate from this page – it will be valid for 12 months from the date of purchase. Gift Certificates purchased in lieu of a Class Booking - must be redeemed through our ONLINE booking system and are redeemable against a class booking fee ONLY. They are not valid against supplies or redeemable in our physical store. We do have alternate gift certificates available for purchase online, that can be used for any purpose. Please refer to the Gift Certificate link found at the top of our website or ask us when you visit our shop, if you'd prefer a printed certificate to give as a gift.
+ More
---