Like weely giveaways? Like exclusive classes? Like special offers?
Then your'll love our Newsletter!
Jewellery Making Workshop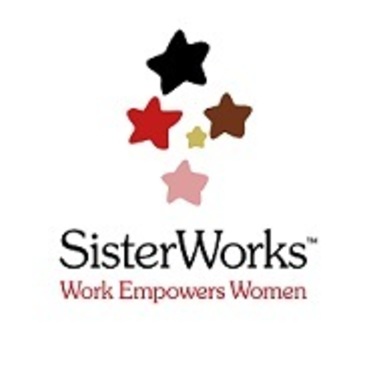 ---
Next Available: Sat, 28 Jul 12:00PM
---
Description
Come and join this jewellery making workshop taught by Victoria, one of our amazing and talented entrepreneurs who is full of laughter and stories to share.
Is this your first time making jewellery? No problem! Victoria will guide you through the process. You will be taught how to cut shapes out of sheets of aluminium material and how to finish your designs to be fashioned into earrings. By the end of the class, you will have the chance to bring home up to three pairs of earrings.
Use your creativity and imagination to design your own earrings, or take inspiration from Victoria's amazing designs that will be displayed on the day.
What our previous participants have to say about Victoria's workshop:
"Victoria was warm, encouraging and friendly"
"I loved the dedicated time to being creative and the flexibility to create my own designs"
"It was so fun making the earrings- it's easy and therapeutic!"
About Victoria:
Hi my name is Victoria and I am from a refugee camp in Southern Tanzania. When we flew to Australia in 2007, this was the first time any of us had been on an airplane. It wasn't easy because we didn't speak English, but it was fun, so much fun. We were given our own seat and it felt like we were going somewhere exciting.
I never thought I'd make jewellery. I have five children so making jewellery is something I could do at home and also be a mother.
I came to SisterWorks in 2017. Here I learn new skills and get new ideas too. The volunteers help me design earrings for people who live here and show me where to buy materials. It's good because every time you start something new, you lose money. At SisterWorks they help you make something that people will buy. Over Christmas a lot of people bought my earrings as presents. One time my husband even saw a woman on the train wearing my earrings and he called me straight away. It was a very funny thing.
Now I come to SisterWorks to drop off the things I make, and then I just come to chat. This to me is important because at home I am bored, there is no one to talk to. I love to talk and when I am talking here, my day finishes quickly. I have made lots of friends at SisterWorks because we sit here at the table and talk.
Learn more about Victoria here:
+ More
What you will learn
How to use aluminium for jewellery making
How to design your own earrings
Jewellery making and finishing techniques
What you will get
Learn how to work metal into wearable pieces of jewellery
All of the material and jewellery making equipment are provided for you
Up to three pairs of earrings (usually valued at $25 each) made by you
The opportunity to learn more about SisterWorks and our wonderful entrepreneur Victoria, who has made the long journey from refugee to businesswoman in Australia
---
What to bring
All materials and equipment are provided. Feel free to bring along design ideas for your earrings!
What to wear
Comfortable clothing
Appropriate for
Victoria's jewellery making classes would suit beginners with an interest in learning more about jewellery making, over the age of 15.
---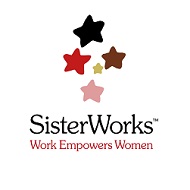 SisterWorks is a social enterprise. A business. But we are also so much more than that. We are a Family.
SisterWorks helps women who are migrants, asylum seekers and refugees start and run their own micro businesses.
We don't just deal in money but also in knowledge and relations. Working is not just about getting paid. It's about having something to fight for in life, being a part of a community and feeling worthy. They have been marginalised due to a lack of identity, language barriers, lack of western culture knowledge, poor employment skills and being the carers of their families. They face long-term unemployment which exacerbates social issues. With on-going support, this vulnerability can be lifted and not become a lifetime issue.We believe that Work Empowers Women and our aim is to support as many women as possible to move into work.
+ More