Italian - Long Course Cooking Classes
---
Next Available: 07 Oct 10:00AM
---
Description
ITALIAN
Italian cuisine has an interesting history as traditionally, ingredients and cooking styles varied depending on the region. Enjoy this experience with making your own hand rolled pasta and sauces to share with friends and family.
Caponata
Fusilli pasta alla norma
Ricotta Cavatelli - Wild mushroom sauce
Berry Mascarpone Tart
Please note any dietaries in 'Special Requests' at the time of booking.
+ More
Class Schedule
10:00 AM to 2:00 PM
What you will learn
Gnocchi con ragu al bolognese
Orecchiette con cime di rapa
Tagliata di manzo
What you will get
Including apron, lunch and wine.
---
What to wear
Casual (Warning: It might get messy)
---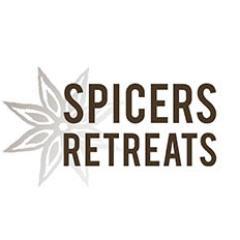 OUR PHILOSOPHY
Spicers Retreats started with the idea of sharing a little known area of Queensland's spectacular high country, thinking if New Zealand can have great lodges why can't we?
Beginning with Spicers Peak Lodge in the mountains of the Great Dividing Range, guests can now choose from seven very individual retreats covering southeast Queensland and the Hunter Valley in New South Wales.
We genuinely believe that while people come for the luxury what they really gain is the rejuvenation that comes with getting in touch with the natural surroundings.
We call it 'relaxed luxury', a feeling of being totally at home and free to be yourself. It's not solely about a comfortable bed, quality furnishings, personalised service and great food, it's just as much about the feeling of being renewed and reinvigorated by the land itself.
We think what we have achieved is a true blend of luxury and an authentic Australian style of hospitality. There's nothing better for us than to be at one of our retreats and see it being used the way we imagined, so please take some time to enjoy the unique, inspiring spaces we've created.
+ More
---
Cancelation & Refund Policy
Credits (transferable class) apply up to 48 days hours before the class, after that no refunds or credits given
Fees refundable up to 48 hours beofre arrival
+ More
Terms & Conditions
Payment in full is confirmation of booking for day students.
Fees refundable up to 48 hours prior to the date of class for day students.
Credits (transferable class) apply up to 48 days hours to class, after that no refunds or credits given.
The Tamarind reserves the right to postpone or cancel classes.
Minimum number of 4 people required for the class to proceed.
Covered shoes are required to be worn during the class.
+ More
---