The Creative Shaman - 6 Week Art For Strictly Beginners Course
---
---
Description
This is an Art for Strictly Beginners course. Over the 6 weeks you will learn the foundations of realistic and experimental drawing and painting, and gain an understanding of the creative process. You will learn how to draw, learn how to work with acrylic paints, learn how to work with charcoal, and learn about colour theory.
During this art course for beginners, you will discover the four pillars of drawing; learn to express yourself through a variety of mediums, experiment with art apps; play with colour, paint & draw a lot! You will also get to meet your inner critic, face to face and begin a new relationship - a collaborative one.
What would your creative voice sound like if it could speak?
In The Creative Shaman you will learn to give rise to the creative voice within you and allow it to express itself through art. Throughout this art-foundations course, you will document your creative journey by building a portfolio of artworks & creating your own art journals. You will also come away with many art exercises, techniques, creative tools & resources that will guide & inspire you to continue exploring your creative voice.
What would it say to the world?
I think you might just be surprised.
------------------------------------------------
View our Gallery of Student Artworks on Instagram.
Subscribe to our free online newsletter for studio workshops & updates.
+ More
Class Schedule
Class will run for 6 weeks Duration: 2 hrs & 45 min per session
What you will learn
New ways of seeing, and techniques that teach you how to draw.
Actylic painting techniques
How to work with charcoal, learn about colour theory, and learn the art method of modern masters.
What you will get
You will come away with a variety of resources (books, videos, articles) that will guide and inspire your art making journey.
You will create a portfolio of artwork exercises that explore a variety of art making techniques and mediums.
You will document your creative journey by creating an art journal.
You will learn the power of Morning Pages.
You will come to get to know, and perhaps even befriend, your inner critic.
---
What to bring
Art journal – A4 size unruled pages
2B pencils
Felt tipped black pen
Glue stick
Charcoal – box of mixed sticks (any brand) or one loose fat stick
Kneadable eraser (grey coloured one, for the charcoal)
Black cardboard – A4 size
Bottled water & snacks to share with the group
What to wear
Casual (Warning: It might get messy)
Appropriate for
Beginners
---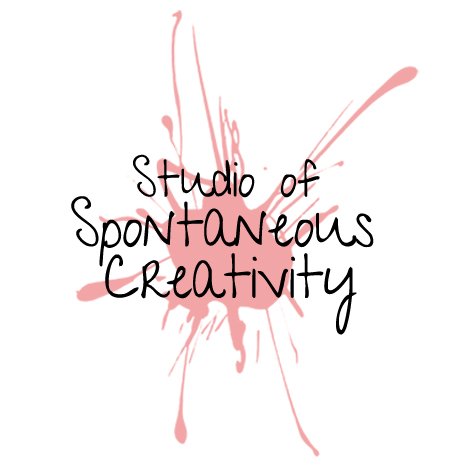 Art making is a transformative process
The journey to make art begins with you, the inner part of you. For that which is expressed externally is first conceived from within – from the inner space of you where imagination breathes, waiting to be allowed space to connect externally and make art. To make this kind of art therefore requires transformative methods to awaken your creativity and enable your creative process.
The art we create from our inner landscape becomes a blueprint for our being. This blueprint of art is sung with your voice, discerned with your inner intelligence and made with your creative hands. And this birthing of art becomes part of the evolution of our consciousness. For art has this power.
This is what the Studio of Spontaneous Creativity is all about.
Noula Diamantopoulos (http://nouladiamantopoulos.com) is also the Director of the Mosaic Art School of Sydney (http://mosaicartschoolofsydney.com) and The Corporate Buddha (http://thecorporatebuddha.com.au). She is an exhibiting artist and is represented by Artereal Gallery. She is also on the board of the Metavision Institute, where she received her qualifications in psychotherapy.
To be informed of studio workshops and event updates, please subscribe to our free online newsletter at: http://spontaneouscreativity.com.au/newsletter/
+ More
---
Cancelation & Refund Policy
Workshop Cancellation Policy
All workshops run by SpC rely on an accurate attendance count so that we may prepare for you - our attendees, and welcome you to the studio.
We understand that things happen in life and perhaps you can no longer attend a workshop that you have enrolled in and paid for.
We wish to be fair to you and to our teachers and staff who spend time making these workshops run smoothly, so you can have the maximum enjoyment with us.
IN HOUSE WORKSHOPS
If you cannot attend a non-visiting artist/teacher run course (i.e. someone not coming from interstate or overseas) then the school will allow you to transfer to another class.
If you are cancelling prior to 14 days of the course starting, and do not wish to transfer to another class, then a non-refundable administration fee of $35 will apply to one day workshops and $55 for a two day or longer events (e.g. our 5 week courses).
Cancellations made 7 - 14 days before the commencement of the workshop will be charged 50% of the original workshop fee.
No refunds will be available made within 7 days of the workshop.
SPECIAL VISITING ARTIST WORKSHOPS
If you cannot attend a workshop that is being run by a visiting artist/teacher (i.e. someone who is coming from interstate or overseas) then irregardless of the cancellation period we cannot provide a refund.
We will however allow you to transfer your registration to another individual - just notify us. If there are extenuating circumstances and you wish to discuss this with us, then please call us.
Phone: (+61) 02 9818-7471
+ More
---