Like weely giveaways? Like exclusive classes? Like special offers?
Then your'll love our Newsletter!
Body Language & Style Workshop
---
---
Description
Our non verbal communication influences the way we interact with others, but how aware are we of this? And how can we enhance our own communication and with others to make it to a success ?
In this 1.5 hour workshop we will teach you the basics of Body Language and Personal Styling. At the end of the workshop you will be more aware of your own personal communication and the choices you can make in this.
It is going to be a great session and we will have fun moments too. You are invited and welcome to bring your partner or friends who might be interested.
We look forward to meeting you
Stacey and Sascha
+ More
What you will learn
Greater awareness of your own body language
What you wear and how it impacts your life
The style secret called Illusion Dressing and how to apply it
What you will get
Understand body language and communication
How to create a good first impression by using body language
How to interpret the signals of others
What colour suits you and how to wear it
---
What to wear
Whatever you feel like x
---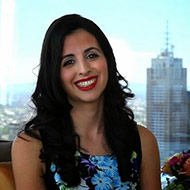 Travelling to my corporate job one morning, I had a life-changing realisation: I am too well dressed for my office, and I'm too passionate about fashion to ignore my attraction towards it. Soon after, I was working extremely hard to focus my energy and career towards styling, eventually graduating from the Australian Style Institute. Later, I earned top marks while completing a Diploma from the Australian College of Professional Styling.
The one understanding that grounds my styling is that almost everyone's first impression of you will come from how you look. I never dictate to a client what they should wear. Rather, I like to grab a coffee with them and try understand their background, who they are, and most importantly who they would like to be. Your style is an expression of your personality. Allow me to find your look, and change how others look at you.
+ More