Manifesting For Success Workshop
---
---
Description
Founder of the Zoi Method Maryanne Katsidis has teamed up with our go to fashion expert Stacey Taras, from My Personal Fashion Stylist, to create a workshop designed specifically for those who are ready to start attracting what they really want in life.
We will show you, how to make your transformation truly complete. This workshop will teach you how to bring your inner true self out to shine, and make it a match with what you're presenting on the outside. This will enhance your manifesting ability and bring you ever closer to what your heart wants!!
So come join Stacey and Maryanne for 3 hours of fun x
+ More
What you will learn
Learn what colours suit you
Learn the Illusion Dressing Style Secret
How to lift your mood and manifest
What you will get
Style Guide Worksheet
Understanding of your Style Catergory
Plus lots more of hidden gems which we are so excited will teach you
---
What to wear
Whatever you feel like x
---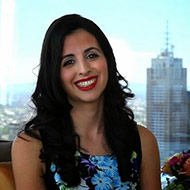 Travelling to my corporate job one morning, I had a life-changing realisation: I am too well dressed for my office, and I'm too passionate about fashion to ignore my attraction towards it. Soon after, I was working extremely hard to focus my energy and career towards styling, eventually graduating from the Australian Style Institute. Later, I earned top marks while completing a Diploma from the Australian College of Professional Styling.
The one understanding that grounds my styling is that almost everyone's first impression of you will come from how you look. I never dictate to a client what they should wear. Rather, I like to grab a coffee with them and try understand their background, who they are, and most importantly who they would like to be. Your style is an expression of your personality. Allow me to find your look, and change how others look at you.
+ More