Wax-Christmas Gifts Workshop. 2 sessions.
---
Next Available: 11 Oct 6:30PM
---
Description
This class is by invite only for students who have already completed one of our wax carving and casting course.
This is a two session workshop where you can work on your ideas to make christmas gifts for your friends and family. The dates are Wed 11th Oct & Wed 26th Oct from 6.30pm -9pm.
We are running this class in October so that you will have plenty of time to get these pieces finished at home if needed by December.
On the first session you will be making your designs in wax. The second session will be two weeks later, which gives you enough time to keep working on your pieces at home if need and to finish them for casting.
On the second session you will be finishing off your work.
Please submit all of your ideas by e mail or come to see me at least two weeks before the class, so that I can see if your idea is practical for you to make with your skill set or suggest alternatives/tweaks.
+ More
What you will learn
Use your already aquired skill to make christmas presents
Create new pieces
How to make your designs into reality
What you will get
A piece ( or a few) to gift that you have made yourself
A fun working/learning enviroment
Add on skills
Tea/coffee and nibbles
---
What to bring
An apron
Hair ties
In the second session- Any findings need to complete your work
What to wear
Casual and comfortable- closed toe shoes
---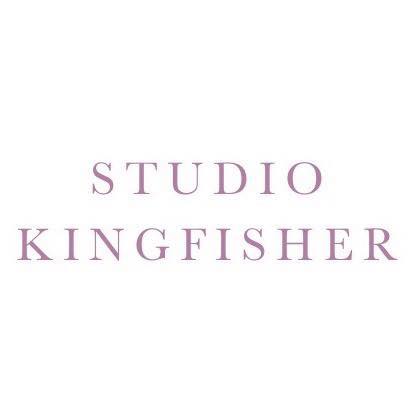 We are a collective of designers and makers curated by Eran Naylor (owner and designer) creating and bringing to you beautiful and organic jewellery, bags and home wares. Our house label of jewellery and bags are made here in our studio. Our inspirations for our collections come from designs and patterns from the old Mesopotamian regions, India and South America, transferring the beauty of older times to bold, classic pieces that can be worn or used with ease today.
We also run a school of craft, where we invite exciting and innovative teachers to come in and teach classes so that you can learn new skills from them. These are run in one of our two beautiful spaces in and around our shop and studio.
+ More
---
Cancelation & Refund Policy
At Studio Kingfisher, we don't offer a refund policy once you book your class. So, please make sure you read the class description thoroughly and take a good note of the dates. If you cant make it, you need to let us know at least one week before the class commences and we will book you onto the next class with that teacher that suits or issue with a gift voucher. If you cancel any later than one week, your ticket will be forfeited. You are welcome though to transfer the ticket to a friend.
Please note that some classes will have minumum attendees for the class to go ahead, if that minumium is not met one week before the class and the teacher cancels, you will be offered a full refund or an option to transfer to the next class.
If in an emergency the class is cancelled at the last minute, again you will be offered a refund, another class or a gift voucher.
+ More
Terms & Conditions
Upon booking this ticket, it is expected that you:
Be over 16 years of age
Are reasonably fit to to take the class
Turn up in a respectful manner and are respectful to the learning enviroment of the class and to all others present
You have read and are agreeing to our refund policy
Are willing to learn
Will turn up on time, if not, the class will go ahead and the teacher will catch you up at the nearest chance
+ More
---