3 DAY STYLE & ETIQUETTE Masterclass for Teen Girls 13 to 16
---
---
Description
A Modern 3 Day Style and Etiquette program developed by Bronwyn Fraser and Avril Laurie, two of Melbourne's most experienced and recognised Personal Stylists and Image Professionals.
This comprehensive course is designed specifically to assist young teens in their transition to becoming confident young women.Our aim is to increase the girls confidence by providing skills and tools that are helpful and beneficial in their personal development.
Over three days in a fun, safe and inclusive environment, the girls will learn to care for their skin, apply age-appropriate makeup, budget, plan and shop for their wardrobes, and gain an understanding of fashion trends and how to interpret them for their own unique personal style.
The Etiquette component includes modern manners in todays fast-paced tech savvy world; greetings and introductions, table manners and settings, dining out and much more.
A one hour session on resilience has been devleoped by Dr Kylie Henderson a clinical psychologist and Managing Director of one of Australia's leading health services, she is also the mother of two young girls. Dr Kylie Henderson Director back2work
A short fully-supervised and accompanied clothes shopping trip to a fashion store is part of the program. A $100 Store Voucher is included in the Style Kit for this exercise.
BONUS STYLE KIT VALUED AT $500! Each teen receives their own individual Style Kit of makeup tools, beauty products, $100 fashion shopping voucher, notes and textbooks to use during the course and to keep for later, with catered lunch and refreshments also provided each day.
There are no additional fees or costs.
JANUARY HOLIDAYS 2016 - Tuesday 19th to Thursday 21st January - 10am to 5pm Daily
SPECIAL SUMMER HOLIDAY PROMOTION - SAVE $100 EACH - BOOK WITH A FRIEND - $1,250 EACH (REGULAR COST - $1,350 EACH)
For more Info or any enquiries, please call or email us. Our phone contact details can be found on our Website, or email us at the addresses below;
bronwyn@styleschoolmelbourne.com.au OR avril@styleschoolmelbourne.com.au
MORE INFORMATION CAN BE FOUND ON OUR WEBSITE styleschoolmelbourne.com.au
+ More
Class Schedule
3 Days from 10am to 5pm Daily
What you will learn
ETIQUETTE - Modern manners in today's tech savvy world; Greetings and Introductions, Table Manners and Settings, Dining Out and much more.
MAKEUP & SKINCARE - Hands-on applications and professional techniques to create beautiful makeup and tips on caring for your skin.
STYLE TRENDS and how to adapt them for your unique personal style and shape, learn which colours make you look fabulous and how to plan, budget and shop for your wardrobe.
What you will get
BONUS STYLE KIT valued at $500 - each teen receives their own complete Masterclass Style Kit of makeup and skincare products, makeup brushes, $100 clothing shopping voucher, textbooks, notes and more to use during the course and to keep.
New skills and tools that are helpful and beneficial for personal development and self confidence.
Catered lunch and all refreshments provided each day.
A Fashion shopping trip! A $100 Fashion Voucher is included in the Masterclass Style Kit.
GREAT GIFT IDEA for your Teenage Girl who loves Fashion, Styling and Makeup. BOOK NOW! - LIMITED PLACES REMAINING.
SPECIAL Holiday Promotion - Book with a friend & SAVE $100 EACH - $1,250 per teen. (Regular Cost - $1,350 per teen)
---
What to wear
Comfortable and Casual
Appropriate for
Teenage Girls aged 13 to 16
---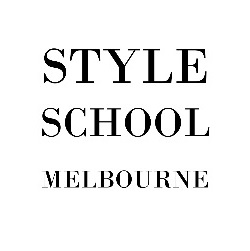 STYLE SCHOOL MELBOURNE is a new and contemporary collaboration by two of Melbournes most recognised and experienced Personal Stylists and Image Professionals. Bronwyn Fraser and Avril Laurie have extensive experience and knowledge both nationally and internationally in the worlds of Beauty, Fashion, Etiquette and Image.
Their shared passion for training has led to the development of a modern approach to educate and equip teens with personal development skills to help them grow into self-assured and confident young women.
About Bronwyn Fraser
Bronwyns many years as National Education Manager with L'Oréal Australia saw her develop and manage a national training program which also included e-learning until early 2014. A qualified Trainer, Colour Specialist, Hairdresser and Make-up Artist, she has worked alongside many of Australia's leading fashion and beauty professionals at high-profile events including the Melbourne and Sydney Fashion Festivals, and Project Runway.
In 2014 Bronwyn completed the first of the exclusive British Vogue summer intensive courses at London's Condé Nast College of Fashion and Design. She has also regularly featured in the beauty pages of magazines and newspapers including Marie Claire, Cosmopolitan, The Australian Women's Weekly, The Australian and The Herald Sun.
Bronwyn is also known as a key colour contributor to the best-selling makeup books by acclaimed Australian make-up artist Rae Morris. Makeup The Ultimate Guide, Beautiful Eyes, Express Makeup, Timeless Makeup and the soon-to-be released Makeup Masterclass.
For more about Bronwyn and her Styling business Style Establishment please visit www.styleestablishment.com.au
About Avril Laurie
Avril's creative talents were first showcased at Napier University in Edinburgh UK where she studied Design, Photography and Fashion. She continued her work in Photography and later went on to train other photographers in this creative field.
As a graduate of the Institute for Image Management, her love of styling individuals and helping men and women fulfil their maximum potential resulted in her highly successful image consulting business. Her own extensive experiences working within corporate and fashion business arenas allows her to develop the synergy between style, design, business etiquette and their role in the professional work environment for her many clients.
Avril is the exclusive Australian Associate for the Institute of Image Training and Testing International (IITTI) Canada, which is recognised as the global standard for Professional Image and Etiquette.
She also volunteers at Not for Profit organisations giving disadvantaged men and women access to free quality clothing, style services and employment support; Fitted for Work (FFW) and Wear for Success.
Avrils expertise was sought after recently when she was interviewed by; The Project, and also the 3AW morning show with Ross & John. She has also featured in the Herald Sun.
For more about Avril and her Image Consulting business AVRIL Image Consulting please visit www.avril.com.au
+ More
---
Cancelation & Refund Policy
Payment Terms & Conditions
Course Payment made in full at time of Registration.
Placement is guaranteed only when payment is received.
Cancellations made within 14 Days of the course start date will be refunded at 50% of full payment.
A Full Refund will be made should unforeseen circumstances cause course cancellation or rescheduling.
Should a participant be unable to attend any of the days/sessions within the course, no refund applies.
+ More
Terms & Conditions
TERMS & CONDITIONS
The terms and conditions below are applicable to the registration of your daughter/participant as a participant of Style School Melbourne.
By submitting your Registration and Payment through We Teach Me, both you and your daughter/participant agree to accept them.
Should you have any questions at all before making your Registration and/or Payment, please email or phone us.
Our contact details can be found on the CONTACT page of our website; www.styleschoolmelbourne.com.au
General Course Details
Style School Melbourne provides an inclusive and fun learning environment with hands-on activities, and some preparation or reading by participants may be required for the following day.
All participants are required to behave with respect and kindness towards facilitators, guests and other participants at all times.
Mobile phones and tablets are not allowed during each session unless specified by the facilitator. They can be used during breaks and for some activities.
You agree for your daughter/participant to participate in a fully adult-supervised and accompanied two hour (round trip) off-site shopping exercise to an age- appropriate fashion store of our choice as part of the program.
Your daughter/participant has reached her 13th birthday prior to course commencement.
Contact Details and Medical Information
You have informed us via the Registration Form if your daughter/participant has any pre-existing medical conditions or allergies.
You will advise us of any changes in Emergency Contact details during the course, and/or Medical Information relating to your daughter/participant.
Style School Melbourne is not liable for adverse reactions to food/drinks consumed or other items and products your daughter/participant may come into contact with during the course.
Participants with food or other allergies attend the course entirely at their own risk.
Should urgent medical assistance for your daughter/participant be required, you indemnify us and our facilitators for any expense, loss, damage or liability of whatever nature resulting from arranging such medical assistance.
Limitation of Liability
Style School Melbourne and its facilitators will not be liable for loss, damage or injury to persons, property or otherwise, except where liability is imposed by law. We will not be liable in the event that it becomes impossible for us to provide any particular sessions for reason or cause outside our control.
Payment Terms & Conditions
Course Payment made in full at time of Registration.
Placement is guaranteed only when payment is received.
Cancellations made within 14 Days of the course start date will be refunded at 50% of full payment.
A Full Refund will be made should unforeseen circumstances cause course cancellation or rescheduling.
Should a participant be unable to attend any of the days/sessions within the course, no refund applies.

Privacy

All information received by us will not be shared with any other parties and remains strictly confidential.

Any forthcoming updates to the Terms and Conditions will be shown on our website, www.styleschoolmelbourne.com.au and become effective immediately.

Style School Melbourne (ABN 19109689494)
+ More
---