Private One on One Windsurfing Lessons (4-HOUR)
---
---
Description
WINDSURFING
Windsurfing is a surface water sport that combines elements of surfing and sailing. It consists of a board usually 2.5 to 3 meters long, with displacements typically between 60 to 250 litres, powered by wind on a sail. The rig is connected to the board by a free-rotating universal joint and consists of a mast, 2-sided boom and sail. The sail area generally ranges from 2.5 m2 to 12 m2 depending on the conditions, the skill of the sailor, the type of windsurfing being undertaken and the weight of the person wind surfing.
Surf Connect Wind & Kitesurfing School is the only accredited Windsurfing Training Centre of Yachting Australia in Brisbane. We have everything you need to improve your windsurfing skills. Whether you just want to try out the sport for the first time and windsurf for fun, or complete one of Yachting Australia Certificated courses that is recognized nationally and internationally.
Most people gain basic sailing skills in a two hour one on one lesson. Learning is best early morning, when the breeze is gentle, where you are focus much more easily on the techniques and skills.
It is important to take lessons only from professionally qualified instructors, who is not only insured to teach you, but can give you the assurity that everything you need to learn is taught thoroughly and properly, and are able to give you qualifications that is recognized world-wide.
Yachting Australia National Windsurfing Certificated courses
Level 1 Basic Skills
Level 2 Improving Techniques
Level 3 Stronger Winds
Level 4 Advanced Longboard
Level 5 Advanced Shortboard
Brisbane Windsurfing Club
The Brisbane Windsurfing Club is an affiliated club to Windsurfing Queensland Association and the Australia Windsurfing Association. We are based at Sandgate and throughout the season, we conduct regular activities such as regattas and clinics for beginners to advance riders. To register your interest and to be put on the mailing list of the club's activities, email: info@surfconnect.com.
Become a member of the Brisbane Windsurfing Club
Full single $70Couple $120Family $150Youth (under 18) $45
Membership gains full affiliation to WQ & AWA and includes insurance cover.
Benefits:
Your own sail number registered in the national registry
Affiliation to Windsurfing Queensland and the Australia Windsurfing Association
Insurance cover
20% discount on all club's clinics
20% discount on all lessons/rental gift vouchers at Surf Connect
20% discount on all new windsurfing equipment including accessories at Surf Connect
One free set of sail numbers for your sail
Free t-shirt
Regular newsletter
Brisbane windsurfing locations:
Sandgate, North Brisbane (between 7th & 8th Avenue on Flinders Parade) - good for high tide, Bump & jump conditions. Windsurf shop over the road. Rental, repairs, rescue/first aid service available. Toilet block, BBQ, cafe, fish & chips over the road. Sandy Bottom, no rocks. Works well in SE, E, NE & N wind directions. Low tide has long walk, so best go 2-3 hours before high tide. Reachable by public transport.
Clontarf Bells Beach, Redcliffe - good for westerlies. Bump & jump conditions. Be careful of rocks on northern half of the beach. Wear booties!
Scotts Point & Suttons Beach, Redcliffe - good for SE, E, NE and N. Bump & jump conditions. Deep water. Beware of reefs.
Queens Beach, Scarborough - good for SE, E, NE and N. Bump & jump conditions. Deep water. Good swells.
Rose Bay, Manly - good for SE, E, NE and N. Bump & jump/flat water speed runs at times. Good sail to Wellington Point if right wind direction. Newbies to the area wear booties!
RQ Beach, Davenport Esplande, Manly - good for SE, E, NE and N. Bump & jump/flat water speed runs at times. Good sail to Wellington Point if right wind direction. Newbies to the area wear booties!
Wellington Point - good for nearly ALL wind directions. Bump & jump/flat water speed runs at times. Need booties!!!!! Beware of shallow water! Lots of rocks and sinking muddy but one of most popular spots in Brisbane for wind & kitesurfers.
Victoria Point - good for SE, E, NE and N wind directions. Bump & jump/flat water speed runs at times. Need booties!!!!! Beware of shallow water! Lots of rocks and sinking muddy but one of most popular spots in Brisbane for wind & kitesurfers.
+ More
Class Schedule
8:00 AM Duration: 4 hours Please arrive at least 10-15 minutes before your scheduled time. Late arrivals will shorten your experience
What you will learn
Everything you need to improve your windsurfing skills
Gain basic sailing skills
Learn more techniques
What you will get
Expert tuition from an expert coach!
Free BBQ!
---
What to bring
A cap
Cheap sunnies
Lots of sun cream
What to wear
Comfortable clothing you can get in the water with. The bay here is all sand bottom and most people do not wear shoes to go in the water, but if you have some and prefer to wear them, then by all means
Appropriate for
Must be at least 9 years of age, of reasonable health & able to swim unaided
---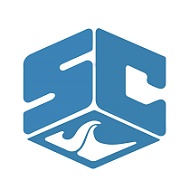 Founded in 2007 by Padi Kotwall, Surf Connect specialises in kitesurfing, windsurfing, standup paddling, kayaking and wakeboarding. We do 'Come & Try' experiences, lessons, rentals, repairs and sales. We are based at Sandgate on the northside of Brisbane, Queensland, Australia.
Surf Connect is the official and authorized activity provider for the Brisbane City Council, Gold Coast as well as the Moreton Bay Regional Council recreation programs, offering experiences from kids, to Get Active programs for anyone any age, onto the Growing older and bolder programs.
Our mission is to create and provide a platform for all watersports lovers, to create a community where people would feel extremely safe and supported.
Want to try Standup Paddling, Kayaking, Windsurfing or Kitesurfing?
YOU HAVE COME TO THE RIGHT PLACE!
Surf Connect is the only accredited school in Brisbane, and our professional staff are at your service 7 days a week. We specialise in kitesurf lessons, windsurfing, standup paddling as well as kayak rentals and tours. Our shop is located right on the water. Come & visit!
+ More
---
Cancelation & Refund Policy
Refund & Returns Policy
Under the Australia Consumer Law, if the goods you have bought is not as described or faulty, we will provide a replacement, refund, repair or other type of 'remedy'. The type of remedy available depends on the problem. Please email us at info@surfconnect.com within 7 days should you have any concerns.
This return or refund policy does not apply to goods which have been worn or used, damaged after delivery, or if any attempt has been made to alter the product or if they have been dropped or broken. All products must be returned in their original condition. All postage and insurance costs are to be paid by the buyer. We recommend that you return the product via Registered post and that you pre pay all postage. You assume any risk of lost, theft or damaged goods during transit & therefore advise you take out shipment registration of insurance with your postal carrier. Surf Connect will not be responsible for parcels lost or damaged in transit if you choose not to insure.
If an item that was purchased does not suit your needs, a credit note is normally offered to use for any stocked products or services in our company. Original receipt must accompany all refund requests.
Refund policy only applies to items purchased from our company direct and not via third party companies such as voucher companies.
+ More
Terms & Conditions
TERMS & CONDITIONS
PLEASE TAKE THE TIME TO READ AND UNDERSTAND THE CONDITIONS OF BOOKING SET OUT BELOW PRIOR TO MAKING A BOOKING WITH US.
These terms and conditions, as may be amended from time to time, apply to all our services and products sold, directly or indirectly (through distributors) made available online, through any mobile device, by email or by telephone. By accessing, browsing and using our website or any of our applications through whatever platform (hereafter collectively referred to as the "website") and/or by completing a reservation, you acknowledge and agree to have read, understood and agreed to the terms and conditions set out below (including the privacy statement).
These pages, the content and infrastructure of these pages, and the online reservation service provided on these pages and through the website (the "service") are owned, operated and provided by surfconnect.com ("Surf Connect", "us", "we" or "our") and are provided for your personal use only, subject to the terms and conditions set out below.
1/. Availability
All bookings and products are subject to availability.
2/. Weather Conditions
As all activities are weather dependent, in the event the weather is not suitable for the said activity, a full refund (if booking is made and paid for directly with Surf Connect) or alternative booking date will be offered at no penalty.
3/. Cancellations or Booking Amendments
A 48 hours cancellation or re-scheduling period is required for all lessons or rental bookings. A $50 penalty fee will be charged, or if a $50 booking fee has been paid, it will be deemed voided as administration fee.
4/. No Shows
No shows will void any vouchers or deposits paid.
5/. Health Requirements
If a client appears to be intoxicated, or deemed physically unfit for the said activity, management has the right to refuse participation. Any booking fee or voucher used will be voided. All participants must be of reasonable health and able to swim and tread water unaided. Some activities are age and weight governed. Please read the conditions on voucher or offer. A cap, long sleeve shirt, sun cream, and cheap sun glasses are recommended for all participants.
6/. Indemnity Form and Acceptance of Risk
Every participant must complete an indemnity form in full before participating in any activities. Children under 18 must be signed by accompanying parent or legal guardian. The form requires each participant to declare that they understand that the practice of water sports employing the nature of sea and weather, has an element of danger and unpredictability and thereby involves the possibility of permanent and serious physical injury. In consideration of the right for themselves or their child to participate in training classes conducted and contracted by Surf Connect, they acknowledge and agree to assume all of the risks inherent in such practice and to hold the organization and people involved; Surf Connect, and their instructors, servants and agents free from any and all liability, claim or demand, no matter how caused, whether by or through their negligence, for any injuries and/or expenses, and to indemnify them from all claims arising from myself/my child's participation in these classes. They also accept full responsibility of all loss or breakages of equipment that is hired under the agreement. They are also advised to take up relevant insurance cover before participating. By signing the form they also accept the release of liability, wavier of legal rights and assumption of risk.
7/. Limitation of liability
We contract with a network of companies, government agencies and individuals to assist in the running of our activities as agent for these third parties. We are not responsible for the acts and omissions of these third parties.
To the fullest extent permitted by law:
Any liability for any loss, death, injury or damage which you may suffer (directly or indirectly) in connection with or arising out of your participation of the activity, or any breach of the Booking Conditions, is excluded;
You release us and our officers, employees, agents and representatives from any liability and expressly waive any claims you may have against us arising out of or in connection with your participation of the activity; and
Any condition or warranty which would otherwise be implied by law into these Booking Conditions (Implied Warranty), is excluded.
To the extent an Implied Warranty cannot be excluded, our liability in respect of the Implied Warranty is limited to (in our absolute discretion): (i) the provision of a similar activity to an equivalent value; or (ii) a refund of the total amount received by us from you in connection with your booking.
Any claim by you is excluded to the extent that it is for indirect or consequential loss, loss of profits or economic loss, however it arises, or for indirect, special, punitive or exemplary damages.
8/. Payment
Full payment must be made before any activity commences. Payment can be made by cash, ethpos or with all major credit cards. Credit cards may be subject to bank charges.
9/. Photos and Marketing
You consent to us using images of you taken during the activity for advertising and promotional purposes in any medium we choose. You grant us a perpetual, royalty free worldwide, irrevocable license to use such images for publicity and promotional purposes.
10/. Privacy Policy
Our company's privacy policy can be viewed at our website under 'Privacy Policy' page in the 'Others' column.
All participants are strongly advised to read through our terms and conditions at the point of booking and before participation in any activities offered by Surf Connect.
+ More
---