Acting Technique Class – Term 1 (3 Classes Per Week)
---
---
Description
Have you ever wondered what an actor means when they say they are "in the moment"?
Our Acting Technique Classes will answer that question. These classes teach the actor to get out of their own way and allow their performance to flow.
Centred on high stakes dramatic improvisation these classes teach the actor to get out of their own way and get in touch with what drives them.
This course covers all the essential skills an actor needs:
Focusing on the other actor, not your emotion.
Living truthfully under imagined circumstances.
Making high stakes choices.
Understanding the anatomy of the scene.
Affecting the other actor (actions).
Motivational Techniques.
Scene Analysis.
Characterisation.
The Acting Technique classes are built on a full training curriculum that progresses from term to term, introducing students to new techniques every 6 weeks and building on what has been mastered in the previous term.
Students can attend up to 3 classes per week and it can be taken on its own or paired with the Advanced Camera class for a fuller learning experience.
Richard Cornally - Artistic Director
Richard studied at ATYP and is a graduate of The Actors Studio Australia. He has been training actors since 2006 and became General Manager of The Actors Studio Australia in 2010.
Richard is a passionate and focused teacher. His recent acting credits include Bedroom Farce (Darlinghurst Theatre), Tom and Nicole (Melbourne Comedy Festival) and the feature film Twenty Ten, which won Best Picture at The Clearwater Film Festival in Florida. In 2012 he produced and performed in The Credeaux Canvas at Sydney's iconic Tap Gallery.
In 2015 Richard collaborated with Subtle Nuance for the third instalment of their Table Talk series And Now To Bed. He is also set to direct the first episode of a new web series called The Bench later this year.
When not acting Richard is journeyman writer, studying and tutoring at The Writers' Studio in Bronte. His understanding of text and it's requirements allows him to give his students a broader understanding of the actors role in theatre, film and television.
+ More
Class Schedule
Duration: 4 Hours x 6 Weeks. 3 Classes per Week.
What you will learn
Focusing on the other actor, not your emotion.
Understanding the anatomy of the scene.
Motivational techniques, scene analysis, and characterisation
What you will get
Expert tuition from an expert coach!
---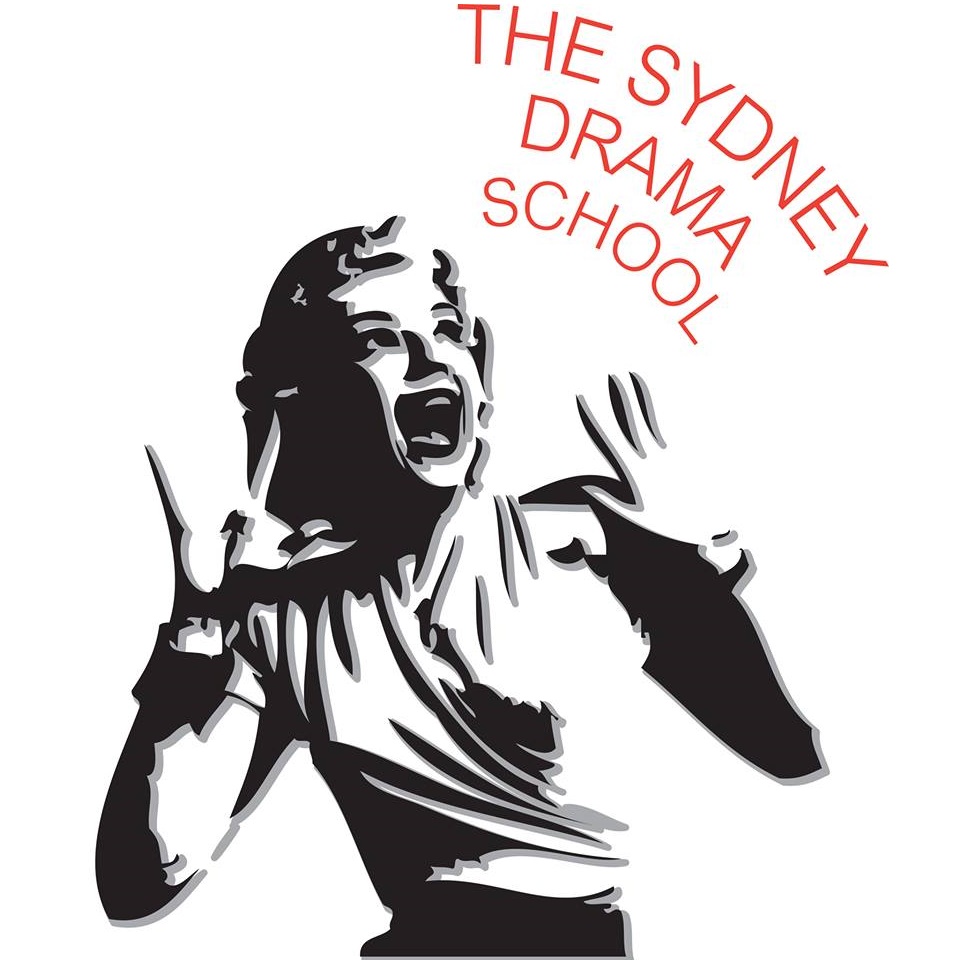 The Sydney Drama School has one simple goal: to offer flexible, high quality training for developing and established actors in an environment that is both supportive and professional.
At Sydney Drama School we bring quality acting training and the world of professional casting closer together than any other training institution. Owned by one of Sydney's top casting agents, Toni Higginbotham, SDS is the only drama school in the country that sits in the jet-stream of the industry.
Through Toni's profile and relationships, Sydney Drama School actors are exposed to the best in the business. We are able to draw on a pool of top professional tutors, including AFI award winning actors & directors.
The relationships made at Sydney Drama School can lead to genuine career opportunities.
We offer short courses courses, one-day intensives and master classes at all levels. These courses are designed for new and advanced actors seeking ongoing training in a professional environment.
Actors receive a seamless and personalised learning experience that can be customised to suit each individual's needs.
Classes are held in our studio in Queen St, Woollahra. Our facilities are fully equipped, including recording equipment that allows actors to take home a copy of all your work.
Whether you're taking your first steps or you've been at it for years Sydney Drama School has the right course to take your acting career to the next level.
+ More
---
Terms & Conditions
Terms of use

The following terms and conditions govern your use of the Sydney Drama School (SDS) website and the materials and information accessible on or from the website. Sydney Drama School may from time to time change this website (including these terms and conditions of use). Your use of the website means you accept these terms and conditions. If you do not agree with these terms and conditions please do not visit or use the website.
COURSES
1. The service is offered by Toni Higginbotham Pty Ltd trading as Sydney Drama School (ABN 39149232726)
DEPOSITS
2. Applicants offered or booking a place in a SDS course are required to pay an immediate non-refundable
 deposit of $100 or pay the full course fee. If only a deposit is paid, the
 remainder of the course fee must be paid 1 week prior to course commencement. To 
take advantage of an Early Bird discount, the remainder of the course fee must be 
paid in full 2 weeks prior to the course commencement. If the full course fee is not
 paid in full 5 days prior to the course commencement Sydney Drama School may replace the 
student.
PAYMENTS
3. Payment of all fees must be made by the Payment Date(s) indicated and
 must be in Australian currency by cash, credit card (VISA and Mastercard only),
EFTPOS or EFT (electronic funds transfer). All Credit Card and EFTPOS payments
made through Eventbrite attract a 5.05% surcharge.
UNABLE TO DELIVER
5. Where Sydney Drama School is unable to deliver an Element within the Course, SDS 
reserves the right to substitute a similar Element. This includes and is not limited to 
the tutor advertised being substituted for another tutor.
TRANSFERS
6. If a student is unable to attend the enrolled course, no transfer is available to 
attend another course.
REFUNDS
7. SDS Refund conditions:
(a) All deposits are non-refundable.
(b) If a student does not make full payment of the specified amount prior to the course
 commencement date the student will be unable to commence the course, and no 
refund will be given.
(c) If a student does not commence a Course on the notified date, the student 
remains liable for the total Course fees, and no refund will be given;
(d) Where a student does not complete a Course, the student will remain liable for
 the total Course fees, and no refund will be given;
(e) Tuition fees will not be refunded after a student has commenced a Course;
(f) There are no refunds or transfers on short courses.
PERSONAL INFORMATION
8. Personal Information Sharing:
 The information provided by a student to SDS may be made available to 
government authorities if requested.
NON-ATTENDANCE
9. Non attendance by a student at SDS classes constitutes a non-completion 
of the course enrolled.
TERMINATION
10. SDS reserves the right to:(a) refuse any enrolment where permitted by
 law;(b) alter any of the Course particulars whether before or during the Course; (c)
cancel or terminate the whole or any part of the Course.
SUSPENSION
11. Students must comply with the policies and Code of Conduct of SDS as
published from time to time during the Course. SDS reserves the right to 
suspend or exclude a student from the Course (in its reasonable discretion) where 
the student fails to comply with Sydney Drama School policies or is determined by SDS 
to be guilty of conduct warranting suspension or exclusion.
COURSE INFORMATION
12. Sydney Drama School reserves the right to change Course information including fees, rates,
 Course dates and times without notification.
13. SDS believes that all information, statements and representations that are 
provided in course information, and during the delivery of any Course, are and will 
be correct at the time given. However, SDS, to the full extent permitted by law,
does not warrant or guarantee the accuracy of same. Students must satisfy
 themselves by independent verification or otherwise as to the accuracy of any 
information, statement or representation on which they intend to rely.
PERSONAL INJURY
14. Sydney Drama School is not responsible for any injury caused by or to a student or any other 
person by that student, nor for the loss or damage to any personal property of a 
student or caused by a student arising from participation in the Course, attendance at
SDS premises or from the activities of SDS. Each student agrees to
 participate in the Course at his or her own risk and will release the Sydney Drama School, its 
employees, agents and contractors from any claim which a student might otherwise
be able to make.
PLAGIARISM
15. The student warrants that any work submitted for assessment, filming or otherwise by the student will be the original work of the student and not a copy.
MEDIA RIGHTS
16. The rights of all works produced by students within the Course, including film
 scripts, compositions and performances remain with Toni Higginbotham Pty Ltd.
MINIMUM 18 AGE
17. By completing and signing this form, the student or its Guardian warrants to
 SDS that the student or its Guardian is 18 years of age and over and has the 
financial capacity to meet the Course fees.
NOTIFICATION OF CHANGE OF CONTACT DETAILS
18. Students are required to notify SDS in writing, of any change of email
 address, postal address or contact phone number, including mobile phone numbers.
ATTENDANCE
19. Students must maintain a minimum of 80% attendance in their Course.
STUDENT CONTRACT
20. Student Contract. This must be signed by the student and returned to the office
 prior to course commencement.
21. In part or full payment of the course the student agrees to abide by the above 
terms and conditions.
22. EXCLUSION OF LIABILITY & OVERALL DISCLAIMER
The materials and information provided on this website and related communications are provided on and "as is" basis. SDS assumes no responsibility for, and makes no representations to you or any other person with respect to the accuracy or availability of the information on this website. Any reference to products or services on this website is for information purposes only and does not constitute an endorsement or a recommendation of those products or services by SDS. Subject to any non-excludable provisions in the Trade Practices Act, 1974 (Australia), SDS expressly disclaims any implied or express warranties or conditions of any kind, including warranties of merchantable quality, fitness for a particular purpose, or non-infringement of intellectual property rights relating to information or materials accessible from or on this website. SDS shall not be liable to you for any damages whatsoever including, but without limitation, special, indirect, consequential or incidental damages, and including, but without limitation, damages resulting from use of or reliance on the materials or information presented on this website, loss of profits, payments or revenues, business interruption, loss of programs or other data on your information systems or costs of replacement goods, or otherwise, even if SDS is expressly advised of the possibility of such loss or damages.
22. CONFIDENTIALITY 
You should not send any information or material that you consider to be confidential or proprietary, to SDS or any other person, through this website. Any information or material sent to SDS at, or through this website, is deemed to be not confidential. You are deemed to grant to SDS an unrestricted, irrevocable licence to use, reproduce, display, perform, modify, transmit and distribute all materials or information sent by you to or through this website. SDS is free to use any ideas, concepts, know-how or techniques that you send to SDS, for any purpose.
23. COPYRIGHT
 You must comply with all proprietary and copyright notices on this website.
This website is owned by Toni Higginbotham Pty Ltd, and subject to copyright. The information on this website is protected under Australian copyright laws.
Subject to provisions of the Copyright Act 1968 (Australia), you must not in any form or by any means:
 copy, adapt, reproduce, broadcast, store, transmit, distribute, print, publish or create derivative works from any information or material on this website;
alter, decompile, disassemble, reverse engineer or modify any material or information that you receive from this website which can be accessed through this website; or
use or apply, for commercial purposes any material or information on this website, without the prior written consent of SDS.
Any software which you download from this website is governed exclusively by the licence terms accompanying the file or the terms of the licence agreement which accompanied the original product licensed by you which you are updating, and by down loading such software you agree to abide the terms of the licence. You must not reproduce or redistribute any software otherwise than in accordance with the relevant software licence. 
All trademarks, brands and names appearing on this website are the property of their respective owners. Nothing contained on this website is intended to grant any express or implied right to you to use or exploit any patent, copyright, trademark or trade secret information.
24. LINKS & THIRD PARTY STATEMENTS 
SDS makes no representations or warranties about any other website which you may access through this website. When you access an Other website, that Other website is independent from this website, and SDS has no control over the content on that Other website. Any link to an Other website is provided as a convenience to users of this website. Other websites are not under the control of SDS, and SDS is not responsible for the accuracy of any information on any Other website. SDS does not monitor or review the content of any Other website. You must take your own precautions to ensure that any Other website that you access by link from this website is free from viruses, worms, trojan horses and other material.
+ More
---