Portrait Photography (Sydney)
---
---
Description
Portrait and fashion workshop with Master Photographer, Daniel Linnet
This photography workshop is run on various Saturdays throughout the year, From 9:00am to 6:30pm.
This Premium Workshop is designed for anyone who wants to excel at impactful portrait photography. Whether you want to shoot fashion models, loved ones or even corporate portraits, you will learn to use natural portrait lighting effects and in addition gain many handy posing, compositional and focusing tips. We construct a series of 'pro-shoots' in various stimulating and exciting locations around Sydney. This portrait photography workshop encompasses skills you will need for beautiful fashion photography. You will shoot practically the entire day under the close supervision, guidance and instruction of your tutor, Daniel Linnet, AIPP Master Photographer & Canon EOS Master
MAXIMUM NO. OF STUDENTS PER CLASS IS 10
Our premium portrait photography workshop Covers portraits for fashion, including models and loads more
The photography workshop begins by fuelling your inspiration with a presentation of outstanding portrait imagery and provision of a brief for the day to get your creative juices flowing. We utilise fabulous, friendly professional models for a beauty and fashion photography shoot and Sydney based actors for character portraits who make you feel at ease. You are served up a sumptuous catered working lunch and snacks throughout the day. This portrait photography workshop is social, inspirational, educational and fun!
This fun filled day will provide you with the skills and confidence to take 'picture perfect' portrait photography. Suitable for any DSLR or hybrid camera with interchangable lenses.
NOT SUITABLE FOR COMPACT CAMERAS WITHOUT FULL MANUAL CAPABILITY.
N.B. Classes are run subject to acquiring minimum numbers
Basic overview of some of the topics:
The kit
Preparing to shoot
Making the creative decisions
Exposure control
Creating mood
White balance techniques for accurate colour
Working with depth & movement
Creative composition & framing techniques
Lens selection
Background selection
Portrait lighting techniques
Lighting styles & directions
Contrast control & lighting ratios
Using scrims & reflectors
Interacting with your subject
Environmental portraiture – working within the environment
Location lighting techniques
Working within any lighting environment
Using flash on location
Natural & creative flash techniques
THIS IS A PREMIMUM WORKSHOP AND REQUIRES PRIOR PHOTOGRAPHIC EXPERIENCE
You will need to know your way around your camera or have completed a basic or beginners photography course.
Not suitable for compact cameras without full manual mode.
This workshop starts and finishes here at our Studio at 7 Mitchell Road, Alexandria, NSW, 2015. We travel to various locations around Sydney during the day and transport WILL BE PROVIDED.
+ More
Class Schedule
9 hours tuition
What you will learn
How to shoot portraits confidently through a series of demonstration and 'hands on' shoots under the guidance of internationally acclaimed Master Photographer, Daniel Linnet, AIPP
What you will get
Multi award winning Master Photographer / Tutor
Photographers Assistant
A professional and friendly fashion / beauty model
A professional actor / character model
A Host & Stylist
Tutorial & objective brief for the days shoots
Light refreshments throughout the day (includes water, juices & snacks)
Lighting & reflectors where required
Studio equipment
Transport van (where required)
Wardrobe & costumes
Fully catered working lunch
Location fees
---
What to bring
An SLR or Hybrid camera with interchangable lenses with full manual capability
All lenses you have
Plenty of varied films at different ISO ratings if shooting film
Memory card(s) if shooting digital
All camera accessories – i.e: tripod, lens filters, lens hood, etc. if you have them
Fully charged camera battery and spare if you have one
Your cameras manual(s) – for referencing those hard to find features
What to wear
Dress casual & comfortable with sensible shoes (you may get a little dirty at some locations)
Appropriate for
You will need to know your way around your camera or have completed a basic or beginners photography course. Not suitable for compact cameras without full manual mode.
---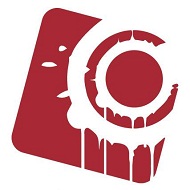 Sydney Photographic Workshops offers a wide range of photography workshops for you to choose from. Whether it's a specific topic like people or travel, or an introduction to DSLR photography, our workshops & courses are designed to suit any skill level.
Browse through our selection of Sydney based photography workshops and courses to see which fits your needs. If you're still stuck, contact us and one of our professional team will advise you on what photography workshop or course will be the best fit.
+ More