On Assignment Series Photography Retreats
---
---
Description
Experience the Thrill of Being on Assignment
*** Calling for Expressions of Interest ***
PRICE VARIABLE AND DEPENDENT ON ASSIGNMENT
We invite you to attend one of Sydney's most comprehensive photography retreats designed for the enthusiast and taught by internationally awarded Master Photographer, Daniel Linnet, AIPP.
Join us in a unique opportunity of spending several days away with Daniel and his team! We will leave you bristling with excitement as we get your creative juices flowing.
We secure exclusive use of a magnificent locations that set the stage for engaging and participating in multiple shoots whilst staying in some of Australia's most interesting accommodations.
Inspirational, educational and fun days away with action packed with shoots!
Spend your time living the lifestyle of a working pro photographer as Daniel comprehensively demonstrates and provides tuition for you through a series of shoots utilising a variety of enticing produced scenarios for your photography tuition. Take pleasure in having everything taken care of for you by your hosts so you can focus on being creative.
Our 'On Assignment' Series are designed to give you a series of seriously fun professional photography shoots over a period of several days with all of the production, including; model and subject casting, location scouting, team construction, etc. so that you will just need to focus on soaking up all of the tuition provided to you by one of Australia's most acclaimed photographers.
Basic overview of some of the topics:
Introduction to pro 'assignment' photography
The brief
Creating a shot list
Common business practice / model releases / copyright
Approaching the shoot – creative inspiration / research / planning / production
Creative lighting for environmental portraiture – thinking fast, working fast
Working with natural light
Simple (on-location) beauty lighting
Creative location lighting – creating a mood
Action photography techniques
Quick and easy speedlite techniques
Effective story telling
Dynamic composition
Workflow and editing techniques
And all sorts of other photographic topics
This is a fully immersive photographic experience – which means we will eat, live and breathe photography!
Package includes accommodation which varies dependant upon the assignment location. Unfortunately we cannot accommodate partners unless they are participating in the workshop.
Note: A tripod is essential. A lens hood is strongly recommended. If you do not already have these you should consider purchasing them at your earliest convenience as they are an essential part of any good photography kit.
Workshop packages are usually ALL INCLUSIVE (i.e. tuition, transport, accommodation, meals, drinks, models, location crew, etc.).
+ More
What you will learn
Designed for amateurs and enthusiasts who will receive comprehensive guidance, support and tuition with Master Photographer, Daniel Linnet, AIPP
A variety of photographic techniques starting from the beginning of each shoot
Large variety of subject matter to photograph
What you will get
Tuition with Daniel Linnet, Master Photographer, AIPP
Photographic assistants
Hosts
Make up artist
Models
Use of studio equipment for locations
Accommodation
Location fees
All transport (ex Sydney – return)
Some or most meals
Wines, beers, bubbly and soft drinks
Drinks and snacks throughout the day
---
What to bring
An SLR or mirrorless camera with full manual capability
Your cameras charger – DO NOT forget this!
All the lenses you have
Several memory cards – as much memory as you can bring
All camera accessories – i.e: tripod, lens filters, lens hoods, cable release, etc. if you have them
Fully charged camera battery and spare if you have one
Your cameras manual(s) – for referencing those hard to find features
What to wear
Bring casual & comfortable clothes to allow for the varying temperatures during the time of year of the assignment and for the region. Bring hiking boots/closed toe shoes and wet weather gear.
Appropriate for
Amateurs and enthusiasts with control of their cameras in manual mode
---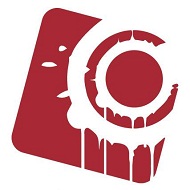 Sydney Photographic Workshops offers a wide range of photography workshops for you to choose from. Whether it's a specific topic like people or travel, or an introduction to DSLR photography, our workshops & courses are designed to suit any skill level.
Browse through our selection of Sydney based photography workshops and courses to see which fits your needs. If you're still stuck, contact us and one of our professional team will advise you on what photography workshop or course will be the best fit.
+ More