Description
We will explore a few different methods of how to read tarot. A lot of people think that you have to study hard and know the meaning of each of the 78 cards inside-out. That is just not the case. I'm going to show you different techniques to get in touch with your intuition so you can easily delve into the meaning of each card.
This course is perfect for a tarot beginner or somebody who has a basic knowledge of the cards but wants to take things a bit further. You will learn how to conduct effective readings for yourself and others. We will cover everything from the history of tarot right through to the most popular tarot spreads.
The most important thing is that we will have a lot of fun along the way. My approach to tarot is that it can be an incredibly useful and powerful tool but the process of learning tarot does not have to be serious and studious. You will be learning in a supportive and inclusive environment so you can truly let your tarot magic shine.
+ More
Class Schedule
Duration: 2 x 5 Hour lessons running over 2 consecutive Sundays. Each class runs from 10.30am to 3.30pm
What you will learn
How to read tarot for yourself and others.
How to tap into your natural intuition to go beyond traditional meanings of the cards.
A range of tarot spreads to use for any occasion.
What you will get
Here is a list of bonuses included with the course….
A reference guide giving you easy access to the meaning of each card
A digital and physical workbook/journal so you can track your progress and make notes
A simple but delicious lunch each day as well as refreshments throughout the day
A FREE Tarot Avenue candle of your choice www.tarotavenue.com/candles (valued at $30)
2 x 5-hour lessons in a small group setting (over 2 days)
---
What to bring
Your tarot cards (if you have a deck) although this is not essential.
Appropriate for
This course is suitable for absolute beginners or those who have a basic knowledge of tarot.
---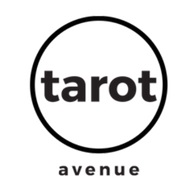 Tarot Avenue: The Home of Modern Tarot
Here at Tarot Avenue we have a practical and down to earth approach to tarot. Our aim is to bring tarot to the mainstream by inspiring a whole new generation of tarot readers.
As well as offering tarot readings for the public we offer a range of training courses, which are delivered in simple to understand format so they are suitable for the absolute beginner.
You don't have to be psychic or have any previous tarot experience. These courses will help you tap into your natural intuition, which will have you reading tarot like a pro in no time at all.
Help yourself and others live a fantastic life by using tarot as your guide.
+ More