Camp 4: Tues 11th to Thur 13th July ages 8-14, 12noon-3.30pm $129
---
---
Description
Ages 8-14.
Coaching By Kerry Dock, over 35 years experience.
Tennis Camps
Inexpensive

By playing for several hours and 3 days in one week, kids gain confidence.
Teamwork, friendships, achievement and competition.
Makes the kids super mentally and physically.
+ More
Class Schedule
3 days Junior Holiday Camp Duration: 3.5 Hours daily
What you will learn
High level character building
Tennis specific fitness
How to play Tennis and Fun Games
What you will get
Prizes
Certificate of Achievement
Gift - racquet, t-shirt, cap or Tennisaccessory
---
What to bring
Your racquet, but if you don't have one, see racquets online here when enrolling
A towel, sun block, cap, sunglasses, protein bar
Drinks, towel, water bottle
What to wear
Sportswear, casual gear, or purchase a Tennis Blast uniforms online when enrolling
Appropriate for
Kids 8-14 years olds
---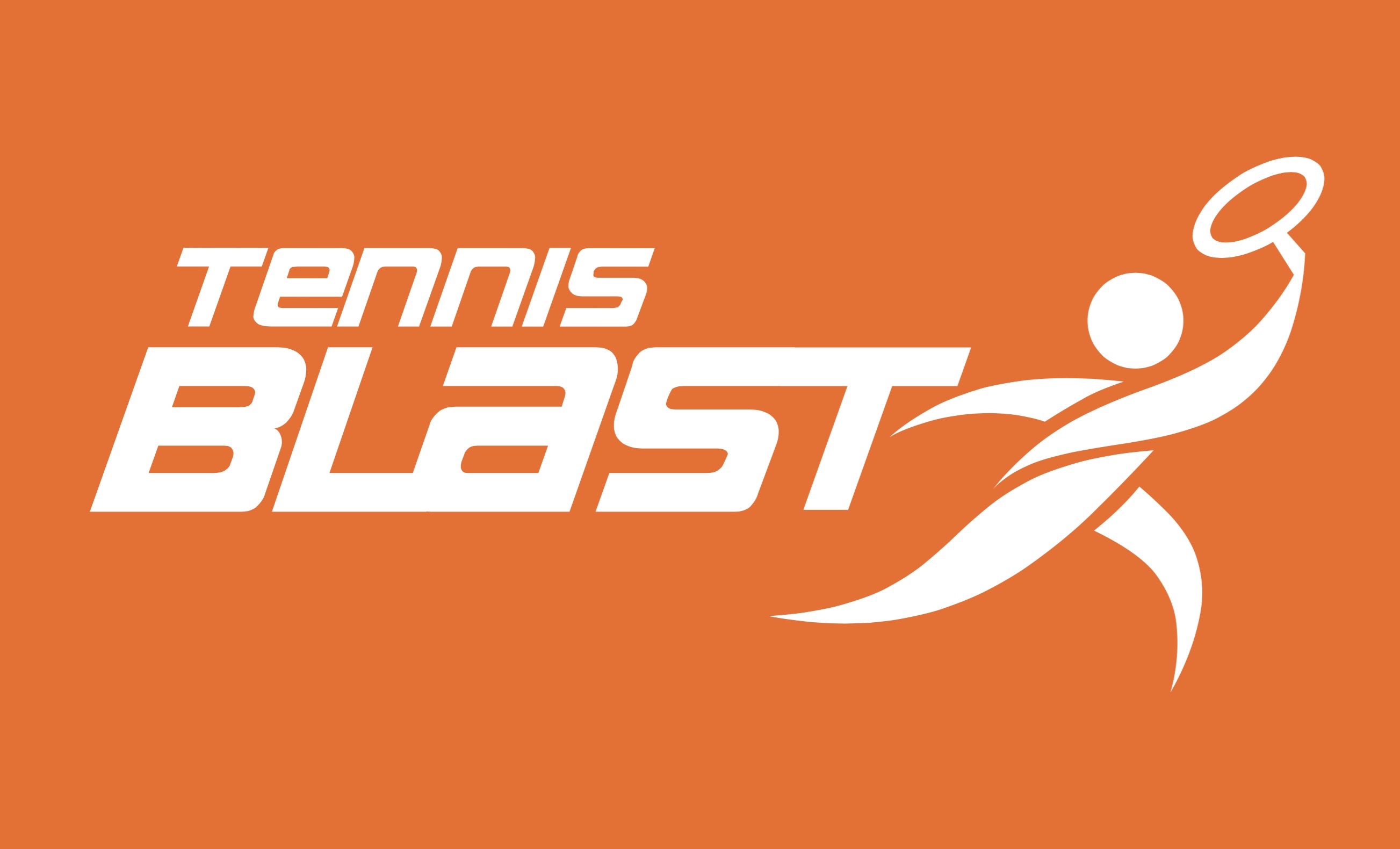 The Tennis Blast Academy has a solid history in the field of Tennis coaching reaching back to the 1970s when Australia was the leading force in world Tennis, and is one of NSW's most respected professional Tennis coaching teams. It has been established since 1984 in Sydney and has been operating under the Tennis Blast banner since 2008.
The Tennis Blast brand stands for quality, integrity, dedication, character building and most importantly, good sportsmanship.
Tennis Blast has accumulated the technology and experiences of many Tennis enthusiasts, players, coaches and experts from the East Coast of Australia. It's founders are Kerry Dock and David Bailey of Sydney, New South Wales (NSW).
Other contributions to Tennis Blast included expert coaches, sports scientists and specialists from NSW and Victoria in areas such as on court tactical drills, sports psychology, mental training, strength, rehabilitation, nutrition, racquet stringing and customisation, tournament programming and international travel.
Good sportsmanship, court etiquette, good character and morals have always been an overriding priority. These contributions are from the many experts who evolved from the huge amount of world class Tennis played by the thousands of Tennis players in Australia who were inspired by Tennis legends.
The Tennis Blast Academy's Philosophy:
What has the story of "The Wizard of Oz" got to do with Tennis?
The answer lies in Building Character!
Most people have qualities to be successful in anything they do but only by experiences in life are these character traits ever developed and used. That is why so many people believe that it is adversity, not prosperity that breeds success. The character building process is about putting people in situations or circumstances that draw these qualities from deep within themselves to the surface.
The ability to think, concentrate, focus, have guts, determination, passion and emotion, courage, patience, composure and persistence increases as a person is placed in a situation where they have to use these qualities in greater quantity and under more intensity and pressure. Obviously some people due to genetics and their particular upbringing in the early years acquire these traits to varying degrees. Therefore some students need more development than others.
We like to use the story of the Wizard of Oz, where the Tinman seeks a heart, theScarecrow would like a brain and the Lion believes he is a coward and badly needs to find some courage. It is the battle to reach the Wizard and to survive the attacks of the Wicked Witch of the West that put these characters to the test. In their bid to help Dorothy whom they come to love with great passion, the 3 heroes develop all the skills and character traits that are needed not only to succeed, survive, save Toto and reach the Wizard, but also to satisfy their own insecurities. Dorothy shows great patience and determination and dedication to her cause and acts as the catalyst and in many ways a teacher and mentor to the trio.
Dorothy, the Scarecrow the Tinman and the Lion gain these qualities from life experiences and it is quite painless because they are rewarded with brains, heart and courage without even knowing they had earnt them from their endeavours. Due to their love and consideration for Dorothy, and Dorothy's determination, the foursome set goals and together they eventually conquer them. Having acquired their dream, the three heroes found the answer to their questions. They had learnt to believe in themselves.
Overcoming our greatest fears, setting goals and achieving them are among the most satisfying, enjoyable and healthy activities in life. This process is necessary build a strong, rich and resourceful individual capable of getting through the many obstacles, ordeals, problems and disappointments in life. One must be enabled to enjoy life, love, happiness, ecstasy, success, winning, excitement, and fun yet also live through and accept injustice, defeat, failure, uncertainty, pain, sadness, despair, loneliness and death.
Our answer to all this lies in belief, resourcefulness and the strength of mind to combat every possible situation that can arise in the many twists and turns of life. Only the toughest will survive. So Mental Toughness, a key word in anything, especially tennis is something that needs to be taught, found and developed in the case of every student.
We ask that each generation of students here evolves and then passes their knowledge and experience down to the next generation of students, creating a clear path to guide each of us to wherever we wish to go.
Good luck & BEST WISHES, FROM Tennis Blast
+ More
---
Terms & Conditions
Tennis Blast Terms & Conditions In agreeing to attend Tennis Blast Academy I/We agree to the following:
Timetable changes
All classes are subject to change.
While Tennis Blast Academy uses its best efforts to operate classes as per the timetable published, in some instances changes are required.
Any changes required will be communicated to those affected prior to the date classes commence.
Cancellation policy
To enable our programme to remain viable we need to have guidelines on refunds.
This is because coaches and court hire need to be arranged for a one off or the entire term in advance.
Therefore, no refunds are available.
Make-up class policyGroup & Squad Lessons
The end date listed for enrolments is an estimated date which is subject to wet weather.
Programme prices are based on public school terms
Most terms are 10 weeks..
Make-up lessons for absence is not compulsory, BUT we do try to accommodate you if you your child has been sick or injured, or if you have a genuine reason for not attending, subject to availability
Make-up classes do not carry over to the next term.
Wet Weather – no refunds, but make-up lessons for group sessions will be provided in all cases as soon as possible throughout the term or in school holidays.
Change of class – $15 admin charge
Private Lessons
Cancellations – 24 hours notice is required otherwise full fee is payable.
Two (2) maximum cancellations allowed per term.
Single lessons after assessment $15 admin charge.
Uniform policy
Tennis Blast Academy has a mandatory uniform policy.
All players enrolled are required to wear a Tennis Blast Academy t-shirt to classes.
Fee payment
Each Term payment must be paid before the commencement of the 1st class and must be paid in full for the Term.
If you are starting after the Term has commenced, then fees will only be charged for the weeks your child is attending but must be paid in full prior to the 1st class.
Court-hire
Cancellations – 4 hours notice is required otherwise the full hire fee is payable
All children under the age of 12 must be accompanied by an adult
Change of time $3 admin charge
+ More
---