Like weely giveaways? Like exclusive classes? Like special offers?
Then your'll love our Newsletter!
Make-Your-Own Superhero Lamp Birthday Party Package (10 People)
---
---
Description
Are You Ready To Make An Action-Packed Superhero Lamp?
My nephews have a bucket of action figures that are no longer used, and asked if I could help them transform it into artwork that not only was beautiful, but could also be used. One day I stumbled upon a photo of an action figure lamp and it felt like the world's tectonic plates shifted and fell into place. I found home, and knew what I could do next. Without further ado, I welcome you to:
BASK IN THE ACTION FIGURE LAMP'S GOLD AND ACTION-PACKED GLORY!
Not only is this project an incredibly fun one to do, the results are dramatic and will leave your friends and loved ones exclaming in surprise, and enquiring as to how they themselves, can get a hold of one.
In this ACTION-PACKED 3-hour workshop, you'll discover how to source all the materials you'll need, the average cost of creating such lamps, ideas on where you can take your new-found knowledge, and best-of-all, you get to take part in creating your very own lamp that you get to keep and take home!
I can't wait to share the joy I get from such a wonderful craft with you. Sign up today!
Important Notes About The Party Package
This is basically the same as the private/group class option but with a nominal transportation fee. We'll bring a pre-arranged number of kits to the party and do the class at your nominated place! Great fun and each attendee will have an awesome party gift!
Frequently Asked Questions
Do I need to bring anything? All materials are provided. Just bring yourself (and a friend - classes are better with friends!) and lots of enthusiasm. Laughter optional (but highly recommended).
What if I have a toy that I'd really like to use? Bring it! The philosphy we have here is that anything in your home would either be something you love, or practical. If you combine both, all the better!
Will my lamp look like anyone elses? The interesting thing about this workshop is that despite using the same materials and the same processes, each lamp is unique to the person making it. You'll see what we mean!
+ More
What you will learn
The secrets behind crafting the perfect superhero lamp!
The 1-2-3 step process that you can use to create your own lamps, anytime you want.
Key materials needed, and the best places to source them.
What you will get
The background behind how The Best School In The World started and where we want to go.
All your questions answered from The Best School In The World-approved instructors.
A fantastic learning environment full of enthusiastic people.
A damn good time with your friends (and friends you haven't met yet)!
A damn, fine lamp you can take home to keep, or share with a friend or loved one.
Photographs taken on the day for you to keep or share on Facebook/Instagram/social network of your choice.
All materials provided on the day.
---
What to bring
Yourself (and a friend is highly recommended)!
Laugher (optional)
All materials provided
What to wear
Creative-clothing for all the photographs that will be taken on the day. P.S. We'll be using paint so bring things that you don't mind getting paint on!
---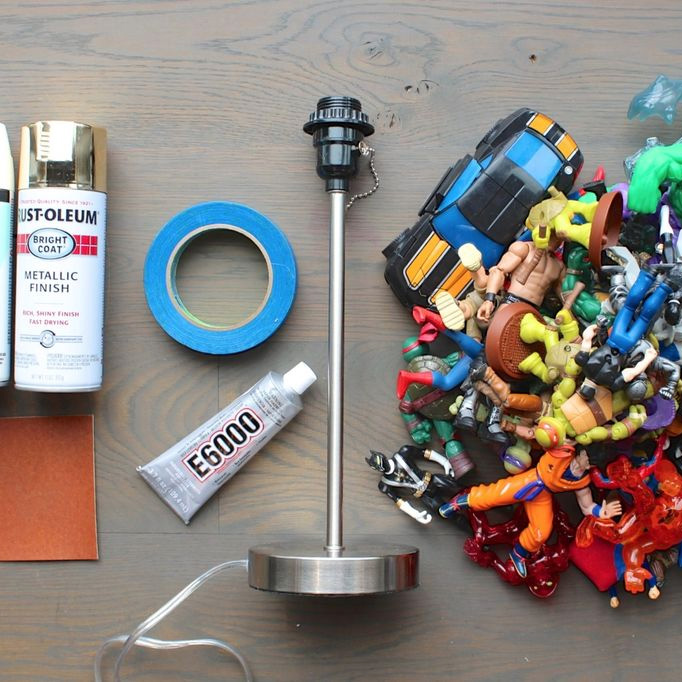 The Best School In The World came into existence on a sunny morning as Kym drove to the office. Its philosophy is simple: To run classes and workshops that teach people how to execute on their own projects, that will keep them smiling all day, and all night.
Because life is short. Because why not?
+ More