Description
Step up to Work in an innovative job search program that is not offered anywhere else. This program is all about you. It is designed to build self confidence and self esteem and help people to be job ready.
Step up to Work participants develop their job searching, job application and interview skills through the support of a career coaching mentor. In 2016 over half the students enrolled in Step Up to Work found ongoing employment, with 60% finding ongoing employment or consistent volunteer work. By undertaking this course you will receive the following and won't look back!
Career Coaching and Pathways
Team Building
Self Confidence
Workplace Culture
Stress Management
Employer Panel
Job searching strategies
Job application toolkit
Online Job Search
Volunteering (optional in longer courses)
Interview presentation techniques
+ More
Class Schedule
Class runs for 7 weeks every Monday. Duration 5 hours per session.
What you will learn
Skills and confidence to successfully apply for jobs in a variety of fields
The knowledge and tips for successfully applying for jobs
The confidence to present your best in interview through a variety of methods and techniques
What you will get
Expert Tuition from an experienced recruitment and career coach
A job application portfolio to impress any recruiter
A career plan to guide you on your employment journey. Apply the code BRIDGE to receive $20 off before December 21.
---
What to bring
Just your enthusiastic self!
What to wear
Business casual
Appropriate for
Job hunters
---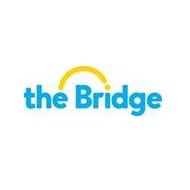 The Bridge is a vital part of our community.
Our activities cover a range of services designed to improve quality of life, educate our children, provide quality training, connect people with their community, promote health and wellbeing, support volunteering, work with other services and support a multi cultural society.
The Bridge is a community based management model with skilled volunteers on our Board of Management. The Board meets monthly and provides the governance and the strategic direction of the organisation, ensures financial viability of the entity and compliance with legislative and contractual obligations. The governance model is developmental, with the Board working co-operatively and collaboratively with staff, volunteers, house participants and the wider community, thus generating a range of community benefits. Members are encouraged to be actively involved in decision making and to have ownership of the programs and activities in the centre.
+ More