Description
English as an Additional Language (EAL) Level 2  is designed to increase students understanding of reading, writing, listening, and speaking English in Australian society.
Grammar is a component of each class. Computers and iPads are used at times to further enhance your learning.
Our courses are fun and engaging and provide an opportunity to meet a variety of local residents seeking to improve their English skills. EAL Level 2 is designed for students that have completed the EAL Level 1 course and those students that have completed their Adult Migrant English Program (AMEP) hours or are visiting Australia and would like to continue to develop your English skills in a supportive local community environment.
+ More
Class Schedule
Term class runs twice a week on a Wednesday & Friday for 10 weeks. Duration: 3 hours per session
What you will learn
Build on your skills from level one English to increased your knowledge and confidence in reading, writing and pronouncing the English language.
Ability to communicate in a wider variety of community settings
Greater understanding of how to feel in forms, understanding of health and safety, Australian culture and discuss topics of the day
What you will get
Greater understanding of the grammar, phonics and conjigation of the English language.
Expert tuition from an experienced teacher, with increased confidence in a supportive community environment.
We are able to offer FREE childcare with this course as a commitment to our community development philosophy in supporting opportunities for the local community (places are limited). Apply the code BRIDGE to receive $20 off before December 21.
---
What to bring
Just your enthusiasm and willingness to learn!
What to wear
Business casual
Appropriate for
For students that have completed the EAL Level 1 course, and those students that have completed their Adult Migrant English Program (AMEP) hours.
---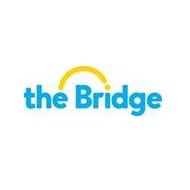 The Bridge is a vital part of our community.
Our activities cover a range of services designed to improve quality of life, educate our children, provide quality training, connect people with their community, promote health and wellbeing, support volunteering, work with other services and support a multi cultural society.
The Bridge is a community based management model with skilled volunteers on our Board of Management. The Board meets monthly and provides the governance and the strategic direction of the organisation, ensures financial viability of the entity and compliance with legislative and contractual obligations. The governance model is developmental, with the Board working co-operatively and collaboratively with staff, volunteers, house participants and the wider community, thus generating a range of community benefits. Members are encouraged to be actively involved in decision making and to have ownership of the programs and activities in the centre.
+ More