Film Photography & Developing Basics
---
Next Available: 21 Oct 11:00AM
---
Description
Camera Basics
Not all of us are satisfied with happy snaps. Our tutors will help you get to know your camera and show you how to use manual controls to get the shot you want. Discover (or re-discover) the satisfying physicality of the shutter click, of winding on the film. Before you know it , manual photography will be second nature to you.
Photography Tour
It's not every day you get to explore the alley ways and hidden spaces of inner city Kensington. Step outside and discover architectural spaces, factories, studios, film props, local artisans, grit and graffiti.
Film Developing
When we're done shooting, come back to the studio and develop your own film. White gloves, hands inside a bag with sleeves, feeding film onto a spool. Then place the spool inside a tank and fill it with developer. Agitate 'til it's done, a little drying time et voilà.
It's very satisfying to walk away with your first hand-developed roll. As with all aspects of black and white photography, we will show you the tips and tricks for maximizing 'the feel' you want to create with every new roll you shoot.
+ More
Class Schedule
11:00 AM to 3:00 PM
What you will learn
Learn how to manually control settings on a beautiful vintage camera and achieve the shots you want.
Explore the alleyways and hidden spaces of industrial Kensington while putting your new found knowledge into practice.
Learn how to hand develop your first batch of black and white negatives!
What you will get
Tea, coffee and snacks provided on arrival and throughout the day.
Post workshop a comprehensive PDF document will be sent to participants outlining how they can continue to develop film at home.
Walk away with your first batch of hand developed black and white negatives.
One-on-one guidance from a professional photographer.
Access to a warm and inspiring learning environment. We believe everybody is capable of creating beautiful photographs, we will help you achieve this!
A complimentary gift from your favourite darkroom!
---
What to bring
Your interest to learn!
Warm and comfortable clothes suitable for adventure!
Appropriate for
creatives, photography enthusiasts, urban explorers, those who like to make art by hand and are seeking a truly unique experience with likeminded folk
---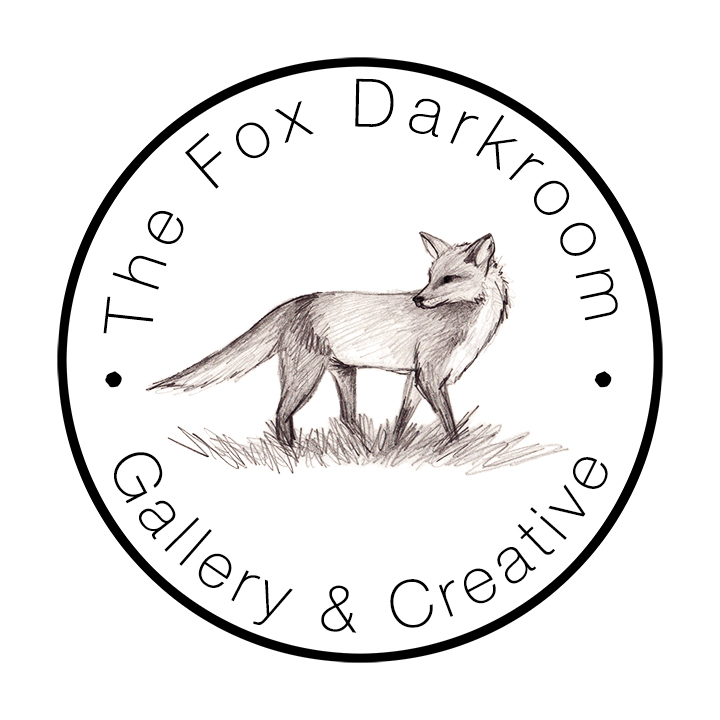 The Fox Darkroom is a photographic art studio like no other, located in inner city Melbourne we specialise in black & white film photography and darkroom printing workshops. We also offer darkroom hire to the public and a membership option to a passionate group of enthusiasts keen on keeping the art of film photography alive.
Located in the newly restored Young Husband Building at No. 10 Elizabeth St, Kensington, The Fox Darkroom offers workshops, darkroom for hire, great coffee and retro inspiration in the heart of Melbourne.
Share your passion for photography in this vintage urban environment offering all you need to produce stunning black and white images. Introductory workshops and darkroom hire (all inclusive) with excellent member discounts available.
There are workshops running most Saturdays – Photography & Developing Basics, a photo tour with a difference. Learn the magic of film photography on a beautiful vintage camera and tour of Kensington's hidden places and alleyways, afterwards return to our studio and hand develop your first batch of negatives. The second is Darkroom Printing Basics, which takes you into the darkroom to hand print your black and whites.
+ More
---
Terms & Conditions
Terms and conditions
The Fox Darkroom provides goods and services to you subject to the following conditions. If you purchase from our online store (www.thefoxdarkroom.com.au.au) or visit out premises at (10 Elizabeth St, Kensington) you accept these conditions. Please read them carefully.
Workshop Enrolment
All workshops must be paid for in full (prior to the workshop commencement date) to secure your place. Places are subject to availability.
Transfers/Refunds
Refunds cannot be given when notice is given less than 1 week before the workshop date.
Transfers (between people or a workshop date) can be made if notice is given no less than 1 week before the workshop date.
Copyright
The Fox Darkroom website and information contained within it can be used for your own personal use and must not be used for any commercial reason.
Darkroom hire
Access depends on availability. Bookings must be made in advance.
Health and Safety
The Fox Darkroom is not responsible for the archival quality or outcome of film processing or printing made in this facility. You also acknowledge that the darkroom is hired out as a shared facility and it is your responsibility to be aware and courteous of other people's needs and safety and to take care of your belongings at all times. The Fox Darkroom has no liability for personal belongings of darkroom members.
While we take all care to ensure your safety, in agreeing to these terms and conditions you agree to understand and be liable for the health and safety risks of the darkroom. It is your responsibility to take the appropriate health and safety precautions. Your health and safety is not the responsibility of The Fox Darkroom.
+ More
---