Lash Extensions Course (Accredited)
---
---
Description
From the ancient Egyptians to Bridgette Bardot, Twiggy and modern beauty muses like Kim Kardashian, enhancing one's lashes to achieve a longer, fuller look continues to define eyes trends! Advanced treatment procedures means eyelash extensions are no longer just a trend, but a beauty ritual essential and a valued skill addition for beauty therapists, freelance makeup artists or lash technicians.
Over six intensive evenings, this short course will allow you to further advance your skills and master the art ofapplying lash extensions for added length and thickness to accentuate the eyes of individual clients.You'll be hands on applying individual lash extensions on your model, learning and recommending maintenance,infills and post treatment care. Upon completion you will be a fully equipped lash technician and be able to addthis in-demand treatment to your service menu or freelance business.
+ More
Class Schedule
Duration: 5.00pm - 9.00pm Six intensive evenings
What you will learn
Look and learn demonstrations
Practical experience applying a half set of lashes
Application techniques • Choosing lashes for eye shape and effect
What you will get
Included in your course cost you'll receive all the tools and equipment you need to complete the course and get started as a lash technician.
Ellebana Eyelash Extension Kit including: • Adhesive, gel remover, eye makeup remover, eye gel pads, tweezers, headband, eyelashes (RRP $450.00)
---
What to bring
Water bottle
Pen and notebook
Student diary / phone calendar
Models to work on (number to be advised)
What to wear
Long black pants, a black shirt & closed-in black shoes (we recommend comfortable ballerina flats) If your hair touches your shoulders, place in either a neat bun or ponytail Natural makeup should be worn (foundation/bb crème and mascara at minimum)
Appropriate for
Beginners (Must be a minimum age of 16 years to apply for the Lash Extensions - Accredited Short Course)
---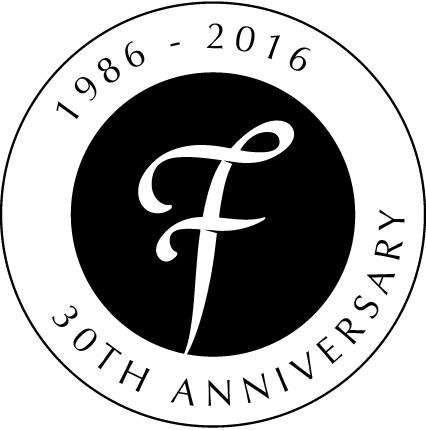 The French Beauty Academy is Australia's premier beauty training Academy.
Our short course program has been specifically designed for beginners with an interest in beauty to take the very first steps in industry and explore their passion, and for expert makeup artist to build upon their skill set and expertise in particular areas of interest.
Short course students are guided by our expert educators who have travelled the world as leading makeup artists and beauty therapists.They have worked across the fashion runways of the world, on blockbuster films and television sets with movie stars, celebrities and top end fashion designers, and for luxury and world leading beauty brands like MAC, Chanel, Lancôme, Giorgio Armani and Estee Lauder.
+ More
---
Terms & Conditions
The French Beauty Academy prides itself on its professional standards and delivery for its students. These standards are documented in the Policies and Procedures page. We would ask you to please ensure you have thoroughly read and understood all information on this page and the associated attachments or links.
Policies related to short courses booked and purcahsed through WeTeachMe are governed by the below Terms and Conditions.
Cancellations and Refunds
The Academy reserves the right to cancel courses. Students booked into courses that are cancelled by The Academy will be refunded the full course fee plus any transaction fees.
Due to the small number of students per class cancellation requests from students must be received more than 3 business days before the course start date. The cancellation policy is listed below:
Cancellations with more than 3 business days notice
Charged $25 administrative fee
Refunded full amount less transaction/concierge/credit card fees used to process the transaction. These are fees are found on the WeTeachMe website and are currently 4% + 20 cents per transaction.
Cancellation requests must be submitted through the cancellation request form located on The Academy's website
Cancellations are processed within 7 business days
Cancellations with less than 3 business days notice
Non-Refundable
Classes can be re-booked and charged a rebooking fee per the absentee policy.
Rescheduling
Charged a $25 administrative fee
Rescheduling is permitted if notice is provided with more than 3 business days prior to the course commencement date.
Reschedule requests received with less than 3 business days notice are categorized as absentee. Refer to the absentee policy below.
Reschedule requests must be submitted through the reschedule request form located on The Academy's website.
Absentees
The following section relates to students who have fail to attend their booked class or cancel with less than 3 business days notice.
Students are charged a $25 fee to rescheudle a missed class
Reschedule requests must be received within 7 days of the original missed class date
All rescheduling requests must be received through our rescheduling form.
Failure to rebook a new course date within 7 days of the original booked course date via the form will result in forfeiture of the entire course fee.
It is the student's responsibility to rebook a new session within 1 week of the original date.
+ More
---