Look forward to the Wine List
---
---
Description
Want to be able to feel confident to pick up any wine list and get it right every time (and not just pick the second cheapest!)?
Then join us for this tasting as we take you through 9 wines picked straight from the wine lists of Sydney's coolest bars and restaurants.
You'll feel:
Totally prepared next time there's a wine list
Like there's a whole world of wine lists you want to go and explore
Quietly confident you know a little more than everyone else!
And the special wine list, wine tasting books and the wine tasting glasses are yours to keep.
Ready to decode the wine list?
+ More
Class Schedule
Duration: 2 hours
What you will learn
Knowing the best wine bars and restaurants in Sydney
Having tasted the pick of their wines
Knowing what to look for wherever you go & how to match each wine with food
What you will get
Wines - 9 (* arrival drinks and mystery wine)
Wine focus - Some of your favorite wines from Sydney's best bars & restaurants (Australian & overseas wines)
Food - Artisan cheeses & crackers
Take Away Materials - Taking notes, including bars to find each wine in, and 3 specialist wine tasting glasses
---
Appropriate for
Wine lovers
---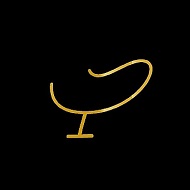 Learn & Enjoy
When was the last time you learned something new? And it didn't feel like a chore?
With our wine tastings you learn while you taste your way through fantastic wine. Making learning fun!
Relax
Let us take you through awesome wines whilst you chill out after a long day, week, or month!
Meet
Wine is inherently social, so our tastings take place at long communal tables. This means our range of Sydney wine tastings have a great atmosphere and we guarantee you'll find someone to have a chat with over a glass of fantastic vino!
Be More Confident
Wouldn't it be nice to be more confident next time you get handed the wine list? Or even have that feeling of really knowing what you're doing next time you're ordering in front of some friends. Our wine events can help out on both counts!
Take Home
You get your very own three specialist wine tasting glasses when you come to our tastings. All yours to keep!
+ More