Social Sewing Night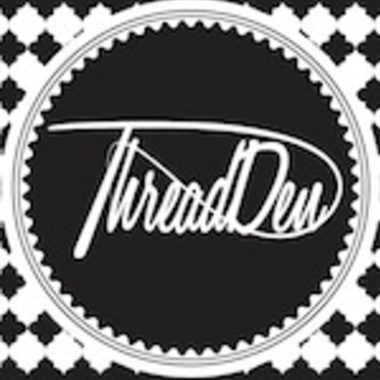 ---
Next Available: Fri, 23 Mar 6:00PM
---
Description
Usually held on the last Friday of the month from 6pm to 9pm, it's our Social Sewing Night and it's FREE for Thread Den's Member!
Guests pop into finish projects they've started in class, to work on current projects on a sewing machine, trace off patterns on the cutting tables, get some overlocking done... But, it's not exclusively sewing, members are known to bring in their knitting and crochet projects, hand sewing, embroidery, there's even been hat steaming! Hell, you can pop in just for a chat!
A night of sewing, craft and skill-sharing for members who like to craft in good company. Thread Den puts on some wine and everyone brings a small plate of food to share. Why not pop on your pinnie and whip up a plate of your own tasty treats to share?
It's our Friday Night Stitch n' Bitch and It's a great way to meet new people!
---
Bookings essential.
Advice given during Social Sewing nights cannot be detailed instruction. Many people attend these evenings and there is usually only one Thread Den teacher running the night. For detailed tuition, look into a Private Lesson scheduled at your convenience.
---
Grab yourself a Thread Den membership and take advantage of the Member's Discount on workshops - click here to read more. Not sure if your membership is still current? Send us an email at info@threadden.com and we'll check for you.
+ More
Class Schedule
3 hours in duration Usually held on the last Friday of the month - Bookings are essential.
What you will learn
A night of sewing, craft and skill-sharing FREE for Thread Den Members who like to craft in good company
What you will get
Light refreshments served by your hosts
The company of other lovely crafters
The opportunity to get some friendly advice from Thread Den teachers
---
What to bring
A project you are working on
A small plate of sweet or savoury snacks to share
Appropriate for
All crafts, all skill levels.
---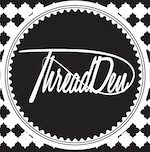 Have you played with the idea of learning to sew? Do you day dream about making your own clothes?
At Thread Den it's just like a friend (a super nice clever one) teaching you and a few friends to sew. There is no need to clear off a space and find somewhere to work at home. When you come in; take advantage of having all the equipment on hand, lovely big cutting tables, smooth running Janomes with plenty of feet accessories, inspiring resources, and friendly people to chat to. Everything is right here. Students simply need to bring along their fabric, matching thread and notions like buttons, zips, etc. Your teachers have years of experience, their own labels and businesses, and the desire to share their skills and craftsmanship with you.
Thread Den is located at Level 1, 329 Brunswick Street, Fitzroy. Start at the very beginning, take your skills to the next level, or find your own unique style.
Bookings and Cancellations Policy Link - http://www.threadden.com/_pages/bookings_cancellations.html
Want to receive our lovely emails? You should join our mailing list. There is an easy sign up box on the homepage of our website.
+ More
---
Cancelation & Refund Policy
On occasion, Thread Den is forced to cancel a class due to low booking numbers. We really don't like to do this as we love to teach people to sew, knit and crochet, but if we don't cover our costs we can't run the class. In instances where Thread Den must cancel a class, enrolled participants will be notified 24 hours or more prior to the scheduled class and will receive a credit for a replacement class or a refund as required.
There are no refunds due to change of mind.
+ More
Terms & Conditions
Cancellations of Bookings Policy
If you provide notice seven or more days prior to the start of your course, you will need to pay an administration fee of $10.
Cancellations or changes made with less than seven days notice before the start of a course, will forfeit 50% of the paid class fee.
Cancellations or changes made less than 48 hours prior to class commencement will forfeit the full course fee paid.
If you miss the second or subsequent sessions of course, you cannot be reimbursed for that session. You are encouraged to come in and use the Sewing Lounge during hours so you hopefully still finish your project.
Transfers of your course or workshop booking to a friend or family are fine.
Payment Policy:
Classes at Thread Den frequently become fully booked, so we require full payment to be made at the time of booking to secure your place.
Payment can be made conveniently online with credit card, or at the store in cash, EFT or credit card or even via credit card over the phone.
Unfortunately, we can't tentatively hold or pencil in places without payment.
Thank you for reading all the details.
+ More
---