Hen's & Bachelorette Parties or Bridal Showers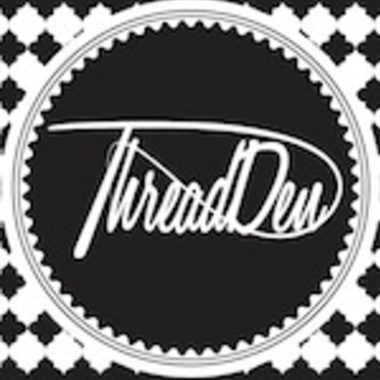 ---
---
Description
In Melbourne's popular Collingwood, Thread Den is ideal for a unique and intimate hen's party... before heading out on the town.
Just the treat for a bride-to-be and her gal pals! Choose from Thread Den's suggested fabulous hen's packages - click here, or let us quote you on a customised project. Enjoy some quality girlfriend time in a fun, relaxed setting where you can make a handmade memento of the day.
Classes range from 2-4 hours and they're hosted by our very lovely, and highly skilled teachers. We can provide all the materials or you can bring your own. If you'd like to bring nibbles, bubbles and tunes, we'll provide champagne flutes, cake stands and sound system to help you get the party started.
Feedback from our hen's:
"We had so much fun at our 50s hair and makeup class on Saturday. I can't thank Thread Den, Miss Lee and Danielle enough. You guys are AMAZING!" - Bridie "Thanks to Miss Lee and Dan for a completely amazing fifties hair and makeup session! We all thoroughly enjoyed the afternoon and all looked simply stunning - ready for a crazy night on the town :) What an awesome hens weekend!" - Jeanie
FAQs:
How many people can you have? We can fit up to 30 people at Thread Den (depending on the style of party that you choose).
Can the head bridesmaid come early? Usually, the head bridesmaid arrives a bit earlier to start setup of any decorations/games.
Can we bring in alcohol? Yes you can bring in your own drinks. We only have a little bar fridge though.
Can we have a penis piñata/topless waiter/play games? Go for your life.
Can we bring food & other drinks? Yes and you can utilise our crockery and cutlery (much of it is retro styled) as well in your party setup. You can bring in your own food and drinks etc earlier as well.
Payment:
We require a 50% deposit (based on your anticipated numbers) to be paid to lock in the date for you. The balance is then to be paid during the week prior. We can easily add in more people to your party, you aren't locked on the numbers (and if your numbers drop, that is OK too. But, the total cost of your party just won't go below the initial deposit you've paid).
+ More
What you will learn
Vintage Hair & Make Up, or
Screen Printing, or
A party tailored to your theme
What you will get
A day of memories in the lead up to your big day
---
What to wear
Cocktail dresses!
---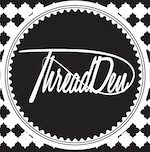 Have you played with the idea of learning to sew? Do you day dream about making your own clothes?
At Thread Den it's just like a friend (a super nice clever one) teaching you and a few friends to sew. There is no need to clear off a space and find somewhere to work at home. When you come in; take advantage of having all the equipment on hand, lovely big cutting tables, smooth running Janomes with plenty of feet accessories, inspiring resources, and friendly people to chat to. Everything is right here. Students simply need to bring along their fabric, matching thread and notions like buttons, zips, etc. Your teachers have years of experience, their own labels and businesses, and the desire to share their skills and craftsmanship with you.
Thread Den is located at Level 1, 329 Brunswick Street, Fitzroy. Start at the very beginning, take your skills to the next level, or find your own unique style.
Bookings and Cancellations Policy Link - http://www.threadden.com/_pages/bookings_cancellations.html
Want to receive our lovely emails? You should join our mailing list. There is an easy sign up box on the homepage of our website.
+ More
---
Cancelation & Refund Policy
On occasion, Thread Den is forced to cancel a class due to low booking numbers. We really don't like to do this as we love to teach people to sew, knit and crochet, but if we don't cover our costs we can't run the class. In instances where Thread Den must cancel a class, enrolled participants will be notified 24 hours or more prior to the scheduled class and will receive a credit for a replacement class or a refund as required.
There are no refunds due to change of mind.
+ More
Terms & Conditions
Cancellations of Bookings Policy
If you provide notice seven or more days prior to the start of your course, you will need to pay an administration fee of $10.
Cancellations or changes made with less than seven days notice before the start of a course, will forfeit 50% of the paid class fee.
Cancellations or changes made less than 48 hours prior to class commencement will forfeit the full course fee paid.
If you miss the second or subsequent sessions of course, you cannot be reimbursed for that session. You are encouraged to come in and use the Sewing Lounge during hours so you hopefully still finish your project.
Transfers of your course or workshop booking to a friend or family are fine.
Payment Policy:
Classes at Thread Den frequently become fully booked, so we require full payment to be made at the time of booking to secure your place.
Payment can be made conveniently online with credit card, or at the store in cash, EFT or credit card or even via credit card over the phone.
Unfortunately, we can't tentatively hold or pencil in places without payment.
Thank you for reading all the details.
+ More
---