7 Week Pattern Drafting Course - Torso Designs ✄✄✄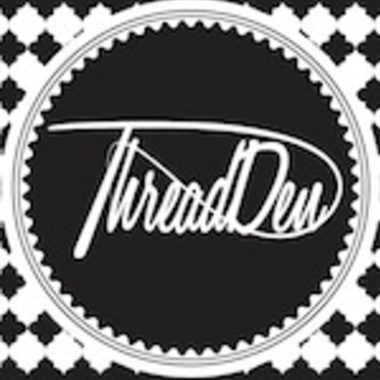 ---
---
Description
This course has been designed for those that have been sewing from commercial patterns, have a good knowledge of sewing and want to be able to develop their own patterns.
Your seven week course plan:
Week 1;

Create your own torso block, pattern design introduction, seam allowances, notches, & corner types.
Week 2; torso block fitting, create your own sleeve block, sleeve terminology, drafting French cuffs, contoured cuff, rolled up cuff, & advanced students: vertical pleats, crescent shapes & extended caps.
Week 3; Drafting a collared shirt Design, sleeves, collars, buttons, button holes, & facings.
Week 4; Yokes, & design lines.
Week 5; Waisted dresses.
Week 6; Waistless dresses.
Week 7; Waisted & waistless jumpsuits.
This course is exclusively pattern making. To get the most out of your course, you should make toiles of your patterns as homework. There are also Monthly Social Sewing nights and Sundays, plus the Thursday/Friday sewing lounge hours when you are welcome to come outside of the class sessions to make your garments during the course.
Workshop skill levels explained – click here.
Thread Den VIP Member's Pricing
Grab yourself a Thread Den membership and take advantage of the discount - click here to read more.
Bookings and Cancellations Policy - click here.
+ More
Class Schedule
21 hours of tuition.
7 x 3 hour weekly workshops.
What you will learn
How to create patterns from a block specially fitted to you
A variety of styles developed from a torso block
How to adjust patterns directly on the toile
What you will get
Multiple patterns drafted by you for future use
Torso block in your standard size
---
What to bring
All pattern making paper is supplied
For toiles, students will need calico and sewing equipment at home - or time to visit the sewing lounge outside of class
Notebook/Journal, mechanical pencils (spare leads) & eraser
Appropriate for
✄✄✄ If you have made a few garments using patterns and understand some sewing terminology and have some experience with pattern markings, this is a skill level you are ready for.
---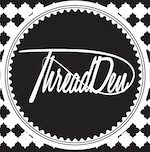 Have you played with the idea of learning to sew? Do you day dream about making your own clothes?
At Thread Den it's just like a friend (a super nice clever one) teaching you and a few friends to sew. There is no need to clear off a space and find somewhere to work at home. When you come in; take advantage of having all the equipment on hand, lovely big cutting tables, smooth running Janomes with plenty of feet accessories, inspiring resources, and friendly people to chat to. Everything is right here. Students simply need to bring along their fabric, matching thread and notions like buttons, zips, etc. Your teachers have years of experience, their own labels and businesses, and the desire to share their skills and craftsmanship with you.
Thread Den is located at Level 1, 329 Brunswick Street, Fitzroy. Start at the very beginning, take your skills to the next level, or find your own unique style.
Bookings and Cancellations Policy Link - http://www.threadden.com/_pages/bookings_cancellations.html
Want to receive our lovely emails? You should join our mailing list. There is an easy sign up box on the homepage of our website.
+ More
---
Cancelation & Refund Policy
On occasion, Thread Den is forced to cancel a class due to low booking numbers. We really don't like to do this as we love to teach people to sew, knit and crochet, but if we don't cover our costs we can't run the class. In instances where Thread Den must cancel a class, enrolled participants will be notified 24 hours or more prior to the scheduled class and will receive a credit for a replacement class or a refund as required.
There are no refunds due to change of mind.
+ More
Terms & Conditions
Cancellations of Bookings Policy
If you provide notice seven or more days prior to the start of your course, you will need to pay an administration fee of $10.
Cancellations or changes made with less than seven days notice before the start of a course, will forfeit 50% of the paid class fee.
Cancellations or changes made less than 48 hours prior to class commencement will forfeit the full course fee paid.
If you miss the second or subsequent sessions of course, you cannot be reimbursed for that session. You are encouraged to come in and use the Sewing Lounge during hours so you hopefully still finish your project.
Transfers of your course or workshop booking to a friend or family are fine.
Payment Policy:
Classes at Thread Den frequently become fully booked, so we require full payment to be made at the time of booking to secure your place.
Payment can be made conveniently online with credit card, or at the store in cash, EFT or credit card or even via credit card over the phone.
Unfortunately, we can't tentatively hold or pencil in places without payment.
Thank you for reading all the details.
+ More
---