The Visionary: 3 Courses & DUALITY Collection Book + DVD (Sydney)
---
---
Description
The Visionary: 3 Courses & DUALITY Collection Book + DVD (Sydney)
Trend Cuts
This course delivers cutting techniques with relevance to the trends we see through our collections, social media and session work.Looking into the current "trend of the moment" an how to translate it into the salon.
Work on the current techniques for cutting and personalising hair
Freehand Colour Expert
A course perfecting bespoke yet efficient freehand colour techniques.
Working on balayage, ombre and the most current trends translated into salon friendly work.Looking into how to make colour work in the salon more profitable by using speed techniques to gain maximum effect with reduced costs in colour usage and time. Also looking into ways to create client loyalty and rebooking of interim services.
Editorial Session
Are you excited by fashion and the world of editorial hair ?Who better to teach you the art of editorial hair than the "official sponsors of London fashion Week"
Drawing expertise from our session team who travel to London every year to work on 12-15 runway shows, this flexible course will take you from the fundamentals through to creative freedom
TONI&GUY Duality Look Book 2016/17
Each year, the TONI&GUY look book reflects the elements that are the foundation to TONI&GUY's success: hair, fashion, heritage and education.
DUALITY has been created with a sense of creative freedom and individuality in mind for the latest collection. The aim is to give a fresh and open-minded outlook on how TONI&GUY cut and colour hair.
We have put together a triptych of sectioning patterns that allows us to create a collection of looks which vary in strength, texture and shape and all with a trend-driven colour palette. These sections work by allowing different techniques to be used within the same set of sectioning patterns and we have demonstrated how they will allow us to gain contrast in the results.
The emerging trend is about working with accents of colour, versus internal softness within a technique. Boldness and partial lightener applications create editorial-inspired colours whilst colour-strobing and perimeter drifting are used to create alternative results.
Our styling triptych consists of TONI&GUY creative favourites, including: The Halo, The Angle and The Curve. For colour, we're introducing The Crescent, The Angle and The Panelling.
There's been a huge focus towards individuality within fashion as well as a fast shift in trends as seen during the fashion season from designers such as: House of Holland and Alexander Wang which have been inspiration for DUALITY.
+ More
Class Schedule
Set date and time when booking
What you will learn
Techniques of cutting shapes
Techniques of freehand work with colour
Techniques of men's hairdressing and barbering
What you will get
An internationally recognised TONI&GUY Diploma will be awarded to all students on successful completion of the course.
3 Courses: Trend Cuts, Freehand Colour Expert and Editorial.
TONI&GUY Duality Look Book 2016/17
---
What to bring
Scissors Combs, clips, brushes & Hairdryer
What to wear
Casual, closed shoes
---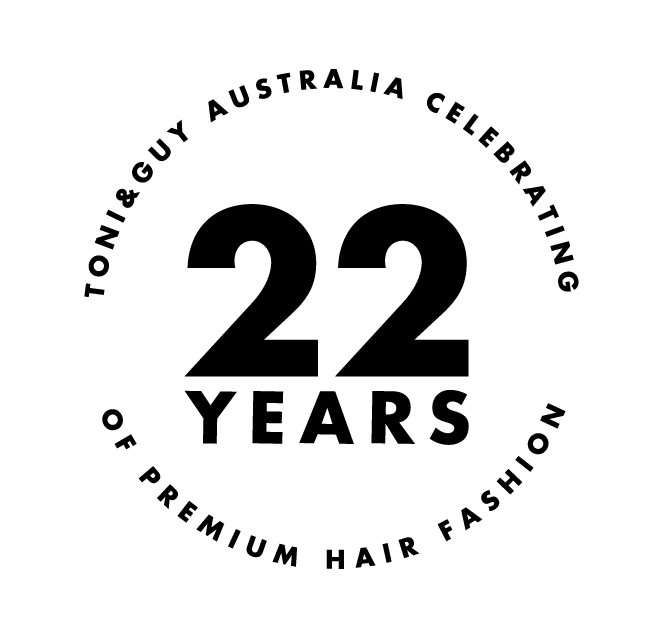 2017 Welcomes another exciting year for TONI&GUYs Education.
"A PURE PASSION FOR HAIR" 2017 brings to you "PURE EDUCATION" Whether you are you wanting to gain new skills, strengthen fundamental technique's or explore new trends, TONI&GUY Pure Education can be part of your success. Celebrating its 22nd year of business in Australia, TONI&GUY draws upon its substantial breadth of knowledge and experience and the revered talents of some of the very best team of art directors and educators worldwide. TONI&GUY Education offers 10 customised courses nationally in Fundamental Cut & Colour, Men's styling, Long hair & session work, cut or colour trends, Avant Garde, creative work and Personal Development. For those who want a personalised touch in education, the TONI&GUY Academy offers bespoke courses, allowing you complete control of how and in which areas to further your hairdressing talents. Whatever your current level of abilities, TONI&GUY Academy can specifically and professionally enable you to become a more complete and talented stylist and technician.
Education is part of our culture, brand and reputation.
It's how we think, act & interact Its PURE EDUCATION
+ More
---
Cancelation & Refund Policy
Refunds - We require 7 days notice of cancellation to receive a full refund. Please call 02 9078 1006 if you need to cancel/change your booking.
+ More
Terms & Conditions
Refunds - We require 7 days notice of cancellation to receive a full refund. Please call 02 9078 1006 if you need to cancel/change your booking.
+ More
---