Description
The Dalai Lama once said "The purpose of our lives is to be happy", and what happiness actually means is different for each individual. Life coaching helps you discover what kind of happiness you need in your life.
In this session, we will explore the goings-on of your everyday life and as a whole, what your goals are, the setbacks and obstacles before you. You will be able to gain clarity as to what choices you need to make, goals to aspire for and set out an action plan to empower you to be accountable of your personal success.
It's an opportune time to pause and reflect before you make your next leap forward.
+ More
Class Schedule
Duration: 1.5 Hours
What you will learn
Untangle what is going on in your life
Gain fresh perspectives to freshen your approach in life
Learn useful techniques to help you move forward
What you will get
Empowerment to set goals for your personal success
Clarity in the choices you have to make
A better you!
---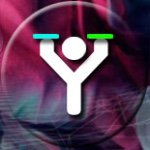 Enjoy the stillness of deep relaxation. Access the creativity of your unconscious. Discover your own solutions to life's challenges.
Trance Therapy utilises relaxing trance and imagination to transform your blocks into resources as you are inspired to identify and enjoy moving towards what you really want in life.
We support you to:
- Untangle what's going on in your life.
- Gain fresh perspectives and insights.
- Learn useful techniques to create the life you'd prefer.
+ More