Zouk-Lambada Beginners (6 Weeks Course)
---
---
Description
At Tropical Soul, we teach the popular style of Brazilian Zouk, also called Zouk-Lambada. Brazilian Zouk is a dance that developed from the Brazilian dance Lambada. Like other dances, Brazilian Zouk is ever evolving and the dance is now combined with a variety of music, including Caribbean Zouk music, which is how the dance came to be known as Zouk.
Unlike Salsa, which is led mainly with the hands; Brazilian zouk is led by more parts of the body. Sometimes, in a basic sideways movement, it is the hips that move first, followed by the rest of the body. This is part of what makes the dance so sensual. However, in various moves the dance partners are also connected by eye contact, legs, arms, shoulders, head, etc.
DRESS CODE: There is no specific dress code for this class, and people usually wear casual clothes. For the shoes, ladies can wear flats or heels, as long as they are comfortable to dance in for one hour, and also ensuring they have an ankle strap or are well fitted to the feet so they don't slip out as you dance or turn. Sneakers are not recommended.
+ More
Class Schedule
This class runs for 6 weeks. Same time, once a week. Friday, 4 November 6:30pm
What you will learn
You will learn a brief history of Zouk-Lambada dancing, a Latin dance style originated in Brazil that is popular worldwide!
You will learn the basics of Zouk-Lambada plus some turn patterns, so you can dance a full song!
You will learn techniques on how to lead (for the males) and how to follow (for the females)
What you will get
2 professional instructors per class. One male and female. Expert tuition from our experience instructors
A nice and friendly dance studio, with reception area, AC, toilets and more
Be part of a community of like minded people, who enjoy healthy activities, networking and fun!
---
What to wear
There is no specific dress code for this class, and people usually wear casual clothes.
---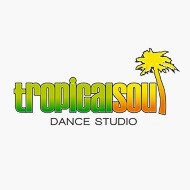 Tropical Soul is one of the most popular Latin Dance studios in Sydney and Australia. We offer Latin Dance classes in Salsa, Bachata and all Latin styles from Beginners to Advanced level.
We take pride in creating a wonderful community of dancers and friends! Not only you will learn to dance or have the opportunity to perform on big stages; you will increase your social circle and make lots of new friends!
Led by Josie Cote and Juan Ruiz, multiple times Australian Salsa and Bachata Champions and also two of the most famous and sought-after Latin dance instructors in Australia; you can count that each member of our team is a highly recognized dance instructor in the industry.
+ More