Like weely giveaways? Like exclusive classes? Like special offers?
Then your'll love our Newsletter!
Balance Your Gut Function With GAPS Diet – 2 Days Workshop
---
---
Description
Chef – Walter Trupp
Nutritionist, Certified GAPS Practitioner – Dorota Trupp
This two day course is for those who want to learn how heal your gut with diet.
The course is suitable for those who are affected by gut dysbiosis and assosiated psychological/ systemic problems, irritable bowel syndrome and food intolerance and allergies.
This class is an expanded version of "Heal your Gut with the Lost Art of Fermentation & Probiotic Foods".
+ More
What you will learn
How to implament your GAPS diet, & how to prepare your breakfast/lunch/dinner and snacks utilizing foods that are allowed on your dietary protocol
How to structure your diet & how to shop for your food
How to prepare key pro-biotic foods & What supplements to take
What you will get
Expert tuition from an expert coach
Includes all ingredients required to make meals, and we also supply beverages to enjoy while we consume what we made
Provides knives, all cooking equipment and Electrolux aprons
Each student leaves with a full recipe book, so they can apply their new skills at home
---
What to wear
Wear closed, flat shoes to avoid any slipping or burns from spillage
Appropriate for
The course is suitable for those who are affected by gut dysbiosis and assosiated psychological/ systemic problems, irritable bowel syndrome and food intolerance and allergies
---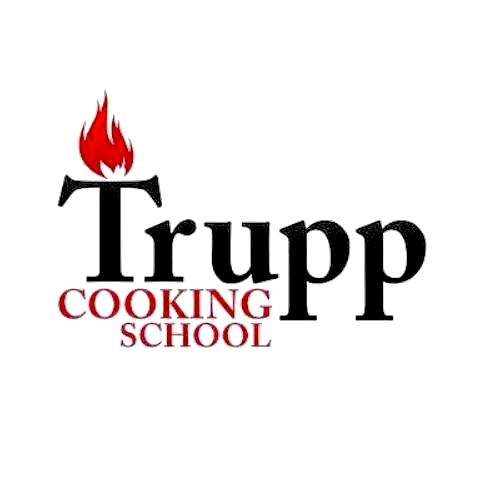 Trupp Cooking School, located next to Prahran Market in the heart of Melbourne's food hub, is the brainchild of internationally renowned three-hat chef and cooking teacher Walter Trupp. Walters hands on involvement from the creation to the preparation and execution of a cooking class means his personal signature goes into every dish you come to make, bringing the potential three hat chef out in you!
Trupp Cooking School in Melbourne has been designed to accommodate a wide range of interests and abilities, with a wealth of courses created for those just starting out in the kitchen, through to those who are confident gourmet chefs. It is here that the zealous home cook can access the skills and techniques of an award-winning master cook.
You can learn everything from mastering basic knife skills and learning the secrets of wholefood health, to presentation techniques that will lift everyday mealtimes and dinner parties to a whole new level.
The courses are available in 'sit-down' and 'hands-on' formats, with intimate classes being the norm. The school, which is equipped with the latest appliances and utensils, can also be booked for private lessons or corporate functions (up to 20 people). Team-building cooking challenges and entertaining cook-up parties are just some of the highly popular events in Walter's ever-evolving repertoire.
Choose from a wide selection of classes and experience the art of cooking in an ultramodern kitchen that emphasises fun, conversation, skill development and healthy living. Trupp offers basic cooking classes in Melbourne, check out our cooking class schedule for the full list of class offerings.
+ More
---
Terms & Conditions
Terms and conditions:
Cancellations, Refunds and Transfers
All courses are subject to minimum and maximum numbers of enrolments. If insufficient enrolments are received, the School may need to cancel classes. You will be notified no later the 48 hours prior to the scheduled commencement date, and a full refund will be available to you.
Cancellation: There are limited places in each class and late cancellations usually cannot be on-sold. Bookings cannot be transferred, if we receive less than 2 weeks notice.
+ More
---