The Chef's Challenge With Walter Trupp (20 People)
---
---
Description
The Chef's Challenge allows you to work and compete with your colleagues and friends in the most entertaining way – while creating a fabulous feast!
Your group will be split into teams of two or three people. Each team will get a recipe or two, depending on the chosen cuisine, and after a few minutes spent discussing your dishes and cooking strategies with Walter, you will go and gather your ingredients. You may even have to pay a quick visit to Prahran Market, which is just 60 metres from our school (we'll supply the cash for this shopping trip).
Once you have your ingredients, it's game on. For the first half of your cooking challenge, Walter will be on hand with tips and advice. After that, there's no more free help or advice. A team will need to 'buy' further help from Walter, which means a slight deduction of points from their cooking score. This isn't as bad as it sounds – a special tip or trick could give you the edge over your competitors.
Once all of the dishes have been completed, you will serve and garnish them using our beautiful designer plates and bowls, and copper and Le Creuset pots – and all of your creativity! Then it's time to relax and enjoy a glass of beer or wine, such as the sparkling prosecco, before moving into the dining room to enjoy an amazing meal.
Walter will give a light-hearted summary of everything that happened during the cooking segment – funny things happen when you cook. Each team will then judge their competitors' dishes, and the winner (and loser) of the event will be announced. The winner will receive a gift from us.
The current themes of The Chef's Challenge are as follows:
Traditional French
Modern French
Spanish
Italian
Mexican
+ More
What you will learn
Create teams and compete with your cooking skills, watch Walter create mouth-watering master pieces for you to enjoy, learning new skills, and enjoying a restaurant style fine dining experience in our state of the art kitchen
Each team will then judge their competitors' dishes, and the winner (and loser) of the event will be announced. The winner will receive a gift from us
What you will get
All corporate events include a spectacular array of fine food for you to enjoy in our banquet dining room
Alcoholic beverages can be enjoyed throughout the events
---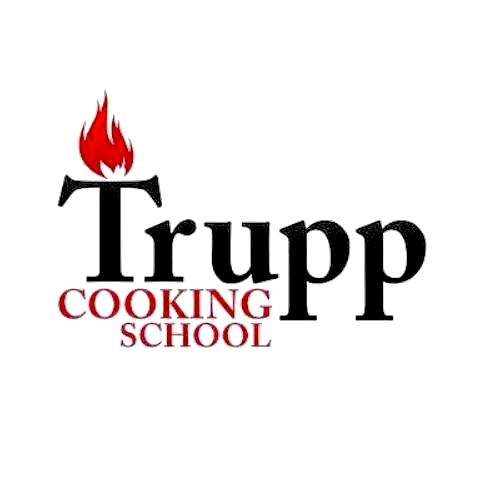 Trupp Cooking School, located next to Prahran Market in the heart of Melbourne's food hub, is the brainchild of internationally renowned chef and cooking teacher Walter Trupp and his nutritionist wife Dorota, the authors of Trupps' Wholefood Kitchen.
It is here that the zealous home cook can access the skills and techniques of an award-winning master cook and the extensive knowledge of an expert in nourishment. Together, Walter and Dorota guide students through a series of interactive, fun and uniquely designed courses – each a culinary journey like no other.
Walter and Dorota teach everything from mastering basic knife skills and learning the secrets of wholefood health, to presentation techniques that will lift everyday mealtimes and dinner parties to a whole new level.
From the novice to the experienced, students have fun learning how to make better food choices by touring Melbourne's best markets, and how to prepare the healthiest, tastiest meals – dishes that not only improve your wellbeing but give you abundant energy so you can always perform at your best.
The courses are available in 'sit-down' and 'hands-on' formats, with intimate classes being the norm. The school, which is equipped with the latest appliances and utensils, can also be booked for private lessons or corporate functions (up to 20 people). Team-building cooking challenges and entertaining cook-up parties are just some of the highly popular events in Walter's ever-evolving repertoire.
+ More
---
Terms & Conditions
Terms and conditions:
Cancellations, Refunds and Transfers
All courses are subject to minimum and maximum numbers of enrolments. If insufficient enrolments are received, the School may need to cancel classes. You will be notified no later the 48 hours prior to the scheduled commencement date, and a full refund will be available to you.
Cancellation: There are limited places in each class and late cancellations usually cannot be on-sold. Bookings cannot be transferred, if we receive less than 2 weeks notice.
+ More
---