Lose Weight Now – Nutritional Tutorial
---
Next Available: Sun, 26 Nov 9:00AM
---
Description
Losing weight can be one of the hardest things you do in your life, but it doesn't have to be.
If you have been struggling to lose weight or are intimidated to start, this is the solution for you.
You will be guided by an expert nutritionist to understand how best to tackle your weight loss journey in this in depth 4 hours nutritional workshop.
Workshop Content:
Understanding, beliefs and causes of overweight and obesity
Understanding Metabolic Dysfunction
Exclusive view of obesity and metabolic dysfunction
Understanding calories and obesity
Learning about different types of calories and its impact on your metabolic health and weight gain
Nutrition Basics: Diets -Fads, Fiction and Fact Preventing Obesity and Treating Obesity
Key weight management concepts including measuring body composition, calories and kilojoules, energy density, portion size, and metabolic rate
How to Identify features of fad diets and healthy diets
In-depth look at dietary fats and other macronutrients composition
Elements of a healthy diet and application to healthy weight loss and weight maintenance
Modifying Eating Behaviour
Planning a Diet
This course is composed of the most effective and up to date advice on weight loss. The information presented here is designed to help you integrate the changes into your life realistically, so that you can lose weight and keep it off for good.
+ More
Class Schedule
Duration: 5 Hours
What you will learn
Understanding, beliefs and causes of overweight and obesity
Understanding Metabolic Dysfunction
Exclusive view of obesity and metabolic dysfunction
What you will get
Healthy lunch is provided (45 minutes lunch break).
Nots and dietary protocol is included.
---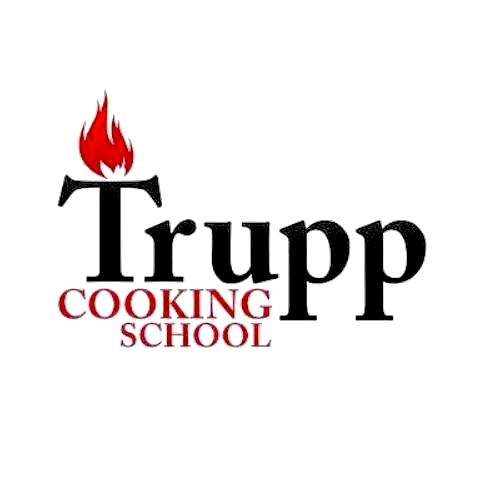 Trupp Cooking School, located next to Prahran Market in the heart of Melbourne's food hub, is the brainchild of internationally renowned chef and cooking teacher Walter Trupp and his nutritionist wife Dorota, the authors of Trupps' Wholefood Kitchen.
It is here that the zealous home cook can access the skills and techniques of an award-winning master cook and the extensive knowledge of an expert in nourishment. Together, Walter and Dorota guide students through a series of interactive, fun and uniquely designed courses – each a culinary journey like no other.
Walter and Dorota teach everything from mastering basic knife skills and learning the secrets of wholefood health, to presentation techniques that will lift everyday mealtimes and dinner parties to a whole new level.
From the novice to the experienced, students have fun learning how to make better food choices by touring Melbourne's best markets, and how to prepare the healthiest, tastiest meals – dishes that not only improve your wellbeing but give you abundant energy so you can always perform at your best.
The courses are available in 'sit-down' and 'hands-on' formats, with intimate classes being the norm. The school, which is equipped with the latest appliances and utensils, can also be booked for private lessons or corporate functions (up to 20 people). Team-building cooking challenges and entertaining cook-up parties are just some of the highly popular events in Walter's ever-evolving repertoire.
+ More
---
Terms & Conditions
Terms and conditions:
Cancellations, Refunds and Transfers
All courses are subject to minimum and maximum numbers of enrolments. If insufficient enrolments are received, the School may need to cancel classes. You will be notified no later the 48 hours prior to the scheduled commencement date, and a full refund will be available to you.
Cancellation: There are limited places in each class and late cancellations usually cannot be on-sold. Bookings cannot be transferred, if we receive less than 2 weeks notice.
+ More
---