MAP Master Class Series - Startup Soft Skills
---
---
Description
Startup Soft Skills
Presented by Rohan Workman
While a successful business needs technically competent founders, many opportunities will also come in the form of interpersonal connections. This Master Class will teach you the essentials of business etiquette in the context of the startup ecosystem. Topics covered will include how to not alienate investors, how to maximise positive exposure for your business and how to grow a valuable network.
About Rohan Workman
Rohan is the Manager of the Melbourne Accelerator Program where he is responsible for its oversight and operations. He is passionate about entrepreneurship and works to ensure that entrepreneurs of all abilities are supported by the University of Melbourne. Rohan is also a co-founder and current Director of RosterCloud which provides HR management software to companies across Australia. Follow Rohan on Twitter @Roh_Workman.
About MAP Master Class Series
The Master Class Series provides practical advice to early-stage startup founders on the day-to-day challenges of running a business. Sessions are held every second Wednesday from 5.30pm to 6.30pm in Brown Theatre of Electrical Engineering at the Unviersity of Melbourne Parkville campus.
About MAP
The Melbourne Accelerator Program (MAP) is the preeminent entrepreneurship program in Australia. We offer support through a range of workshops, programs and events for entrepreneurs at all stages of development. These are designed to enhance the quality of the entrepreneurial talent pool and include MAP Public Forums, the MAP Master Series, Startup Velocity, Escape Velocity and Specialist Feeder Programs.
Top startups are awarded Entrepreneurial Fellowships through our competitive selection process which grants access to the MAP Startup Accelerator. Entrepreneurial Fellowships include $20,000 funding, access to office space and unparalleled networking opportunities, mentoring and endorsement from the University of Melbourne.
For more information please visit our website, or get in touch with us on Twitter or Facebook.
An audio visual recording of this event may be produced by the University of Melbourne and uploaded to the MAP YouTube page. By attending this event you consent to being filmed.
+ More
What you will learn
Startup Etiquette
How not to alienate investors
How to create valuable networks
---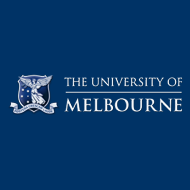 The Melbourne Accelerator Program (MAP) is the preeminant university-based entrepreneurship program in Australia. Our vision is to raise the culture of entrepreneurship on campus. MAP encompasses a whole suite of practical extracurricular activities to support entrepreneurs of all stages. These are the Public Forums, Master Class Series, Startup Velocity, Escape Velocity and culminate in the MAP Accelerator.
+ More