MAP14 Startup Accelerator Application Workshop
---
---
Description
MAP14 Startup Accelerator Application Workshop
Presented by
Jeremy Kraybill & Rohan Workman
Applications to the MAP14 Startup Accelerator will undergo a three-tiered review process:
Video and online application;
Pitch; and
Selection Interview.
In this workshop we will detail how to create a competitive application to maximise your chances of advancing through the three stages. Special guest Jeremy Kraybill is a member of the MAP14 Startup Accelerator selection panel, and will provide you with tip and hints from a judge's perspective.
Key Topics:
What we're looking for in applications;

Structure of application process;

Key dates;

How to use AngelList to submit applications;

What (not) to include in the video and online applications;

Pitching fundamentals;

Selection Interview 101; and

Resources for crafting a great application.
About Jeremy Kraybill
Jeremy is a co-founder and Vice President of Product at Dashcord, a native marketing automation and customer lifestyle application for Salesforce.com customers. Dashcord makes it easier to scale, manage and analyse the lead-to-customer pipeline. Jeremy has previously worked for a number of enterprise and consumer software companies. He was General manager of CARad, an eBay company. Prior to that he managed software development and services teams at WhisperWire, which was acquired by Convergys (CVG), and pcOrder which went public (PCOR).
Jeremy holds a BA in International Relations and Chinese from the University of Pennsylvania. Follow Jeremy on Twitter @jkraybill.
Jeremy is a member of the MAP14 Startup Accelerator selection panel.
About Rohan Workman
Rohan is the Manager of the Melbourne Accelerator Program where he is responsible for its oversight and operations. He is passionate about entrepreneurship and works to ensure that entrepreneurs of all abilities are supported by the University of Melbourne. Rohan is also a co-founder and current Director of RosterCloud which provides HR management software to companies across Australia. Follow Rohan on Twitter @Roh_Workman.
About MAP
The Melbourne Accelerator Program (MAP) is the leading entrepreneurship program in Australia. We offer support through a range of workshops, programs and events for entrepreneurs at all stages of development. These are designed to enhance the quality of the entrepreneurial talent pool and include MAP Public Forums, the MAP Master Series, Startup Velocity, Escape Velocity and Specialist Feeder Programs.
Top startups are awarded Entrepreneurial Fellowships through our competitive selection process which grants access to the MAP Startup Accelerator. Entrepreneurial Fellowships include $20,000 funding, access to office space and unparalleled networking opportunities, mentoring and endorsement from the University of Melbourne.
For more information please visit our website, or get in touch with us on Twitter or Facebook.
An audio visual recording of this event may be produced by the University of Melbourne and uploaded to the MAP YouTube page. By attending this event you consent to being filmed.
+ More
What you will learn
How to structure your MAP Startup Accelerator Application
How to submit a competitive application
Common errors to avoid
---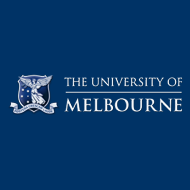 The Melbourne Accelerator Program (MAP) is the preeminant university-based entrepreneurship program in Australia. Our vision is to raise the culture of entrepreneurship on campus. MAP encompasses a whole suite of practical extracurricular activities to support entrepreneurs of all stages. These are the Public Forums, Master Class Series, Startup Velocity, Escape Velocity and culminate in the MAP Accelerator.
+ More