A Gorgeous English Style Posy in a Glass Vase Class
---
Book Now (http://weteachme.com/l/Y8CeuYsr)
---
Description
Victoria Whitelaw is an extremely passionate second generation florist with style, elegance and individuality. She started working alongside her mother at a young age and her floristry career has continued to evolve, owning multiple stores of her own, and the beginning of the Victoria Whitelaw School of Flowers. Victoria is enormously enthusiastic about the school and passing on her knowledge and love of beautiful flowers.
In this beautiful class you will learn to create a gorgeous english style posy with a stunning mix of seasonal blooms. We will teach you all the techniques you need and the class is suitable for everyone and all abilities.
Our beautiful classes run for approximately 1.5-2 hours in our lavish production house and flower school in Richmond.
All materials needed to create your stunning arrangement are supplied, and your beautiful creation is yours to take home.
Our Floristry kits are a beautiful mix of goodies to help start you on your floristry journey.
The Basics: Floristry Snips and Rose Thorn Strippers, pre-purchase price of $35.00. Purchased in class $40.00
The Essentials: - Floristry Snips, Rose Thorn Strippers, Parafilm and a bundle of wire, pre-purchase price of $55.00. Purchased in class $65.00.
The Complete: Floristry Snips, Rose Thorn Strippers, Parafilm, Bundle of wire, Ribbon Scissors, Floristry Knife and a Black Apron with pocket, pre-purchase price $155.00. Purchased in class $170.00
+ More
What you will learn
Learn to create a beautiful English style posy of seasonal mixed blooms and foliage.
How to prepare and care for your blooms.
About the Victoria Whitelaw School of Flowers and other classes we have on offer
What you will get
Have a wonderful experience and take your creation home to admire.
Sip on French Champagne and taste divine sweets or savouries.
All materials needed to create your stunning arrangement are supplied
An exclusive voucher for 20% off your next class
A special invitation to the Victoria Whitelaw Beautiful Flowers flagship store to select beautiful blooms to create your next arrangement. Includes 20% off all flowers bought on the day.
Opportunity to pre-purchase one of our three floristry kits, The Basics, The Essentials and The Complete
A large selection of glass vases are available to purchase on the day.
---
What to wear
Casual, we will provide you with an apron.
---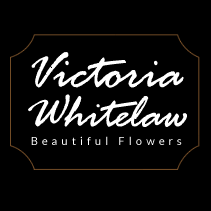 Victoria Whitelaw Beautiful Flowers is one of Melbourne's top florists. We source the finest and freshest blooms from the best local flower farms and overseas growers, and our designers have worked all over the globe in the most prestigious studios combining their skills to create the most lavish work.
Everyday Victoria receives such pleasure from floristry. Working with such a beautiful product of nature and particularly the seasonality is something which constantly excites her. It is with this in mind that she has launched the Victoria Whitelaw School of Flowers.
Celebrate your hens day, a corporate event, a birthday party or just because with the special gift of a ticket to the Victoria Whitelaw Flower School.
Sip French Champagne and nibble on high tea during our day classes and enjoy a selection of savouries and French Champagne in our evening classes.
Learn from our talented teachers from our lavish production house in Richmond. Have a wonderful experience and take home an incredible arrangement.
Private Sessions can be arranged for a corporate event or special private function such as a Kitchen Tea – perfect for spoiling top clients or as a lovely way to let off steam for your end of year staff do.
We're passionate about what we do and can't wait to share it with you.
+ More
---
Cancellation & Refund Policy
REFUNDS, RETURNS AND CANCELLATIONS
Your space at the Victoria Whitelaw School of Flowers will not be confirmed until full payment has been received.
We will email you a reminder about 2 days before your class to confirm but please feel free to email us at jemina@victoriawhitelaw.com if you have any queries.
If you cannot attend a class for any reason, refunds are not available due to our intimate class sizes - so please assign a friend to take your place and let us know of the name change by email
We have class minimums and in the case we don't make them we will notify you as soon as possible and you will be offered a refund or class transfer.
If we need to cancel a class for any reason, we may do so at any time before the class is scheduled to begin. You will receive a full refund or you can choose to attend another class of the same value (or plus or minus any difference in class fee) within a 12 month period
+ More
---