Meditative Art - Looking at Colour
---
Book Now (http://weteachme.com/l/G6FCkTzr)
---
Description
In this 6 week course we look at the meditative nature of colour through the works of modern artists who were greatly inspired by colour.. Looking at the works of a range of artists including include Georgia O'Keefe, Paul Klee and Vincent Van Gogh we'll create works drawn from their techniques and approaches. You'll learn more about colour theory as you explore a range of materials including oil/chalk pastel, watercolour and acrylic paint. Using art processes in a mediative way, this course requires no artistic skills - just relax and enjoy!
+ More
What you will learn
Discover the works of modern era artists who used colour as inspiration
Learn more about colour theory and techniques
Explore variety of art techniques for using colour to great effect
What you will get
Create a range of experimental pieces at any skill level
Experience art making that allows for a meditative state
Have time to develop your experimental work into more finished pieces
---
What to bring
No art skills or materials required, just bring an open mind!
Appropriate for
Suitable for adults and accompanied teenagers
---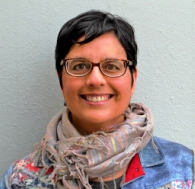 Savour, reflect and get creative with Vivid Art Therapy. Vivid's group and individual services combine creative processes with techniques in meditation, mindfulness and wellness for a different way to find inner calm and clarity. Vivid draws inspiration from wellness philosophies and practices including meditation, mindfulness, positive psychology, motivational interviewing and solution focused therapy. Broadly the goal of all of these approaches is to increase awareness and enhance life in the process.
Vivid's founder Caroline Curtis-Williams completed a Masters of Art Therapy at Latrobe University. She has worked as an art therapist at an acute mental health facility and run creative groups in community and disability settings. More recently Caroline has explored mindfulness, meditation and positive psychology. These disciplines inform her current art therapy practice in which well-being and personal insight are the main focus of her work. Caroline is also a trained and practicing artist.
+ More