Description
Modigliani, Degas, Botticelli, Matisse, Lempicka and Whitely all lovingly and uniquely painted the female form and believe it or not – you can too!
PAY by installments to make it easy!
Read More and enjoy lots of pictures
GIVE YOURSELF PERMISSION.....
Working from photo references of a mature and voluptuous model arranged in some classical poses but obscuring those tricky hands, faces and feet, we compare the masters' approach. A painting is just that! Its not meant to be a photo and painters respond to the subject in their own unique way. We demystify some theory so you will feel comfortable to choose one pose and paint your very own HERO piece.
WANT THE FREEDOM TO LOOSEN UP?
Located in a working artist's studio nestled on the bushy fringes of Melbourne, join a limited group of 6 and over 3 glorious days, fill your inner tank with local produce, great company, inspiring conversation and the freedom to express yourself artistically while you work on a BIG beautiful take-home HERO painting.
YOU'RE IN SAFE HANDS......
Formally trained in painting, printmaking, training and workplace chaplaincy, Shani Alexander believes colour revives the spirit! Rather than teach you 'how to paint' Shani weaves her unique skill set into the design of her workshops to offer you a painting experience that has you get a whole lot more than you expected than just your beautiful HERO painting. You will be fully immersed in colour, food, music and company and will enjoy the freedom to loosen up, soak up the energy of a working artist's studio, embrace colour and also get to know what ignites your artistic soul.
A Deeply Present and Intuitive Teacher
Shani is a gentle, deeply present and intuitive teacher whose workshops are known for the expansion her participants experience. "not in a religious sense but rather in a 'listen to your divine guidance and set your spirit free' sense", Robyn 2015. Shani nurtures her students through into creative expression and they are set free to feel fully alive. "all my senses came alive with the plunge into colour, movement and it fed my soul and body", Sue 2016. Shani utilizes all her professional skills to tailor the workshop uniquely to your needs so that you get much more on many unexpected levels than just the BIG beautiful HERO painting you take home. "Shani will push you , coach you, guide you, instruct you, cry with you, laugh with you, prescribe intuitive homework for you, feed you, nurture you, nourish you, paint with you and celebrate with you....Heaven!...and cheaper than therapy. I got a level of myself I didn't even know was calling" Tish
Revive Your Spirit With Colour! Read More and enjoy lots of pictures
+ More
Class Schedule
Friday, Sat and Sun: 9:00am to 5-6:00pm Consecutive Full Days Dates to be confirmed PAY by installments to make it easy!
What you will learn
We compare the masters' approach and demystify some theory so you feel comfortable to paint your very own HERO piece
References of a mature and voluptuous model arranged in some classical poses but obscuring those tricky hands, faces and feet
Enjoy the freedom to loosen up, embrace colour and get to know what ignites your artistic soul
What you will get
Guidance, connection and inspiration
Be prepared to be fed, nurtured and inspired in a colourful celebration of life!
All food including morning tea, home cooked local produce lunches & wine & cheese to finish
Freedom to express yourself artistically
An unforgettable painting experience and take-away tools
Hang out with a select group of like minded people
Discover what ignites your artistic soul
a BIG bold ready-to-hang painting that might become the heartbeat of your home
Work Books
All materials including a ready-to-hang about a 90x60cm canvas & quality acrylics
---
What to bring
Your intention to create
Bring comfy shoes & big apron or smock
What to wear
Layered clothes for warmth that you can peel off (Warning: This might get messy)
Appropriate for
No experience needed Suits between 25-65
---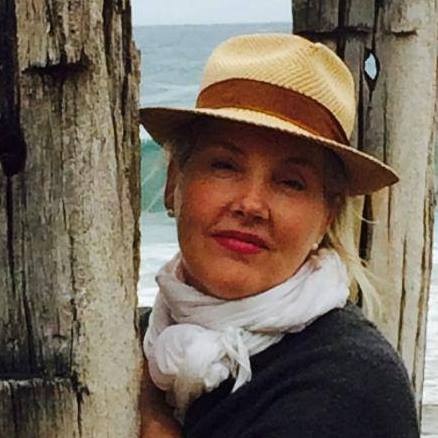 As an artist, entrepreneur, corporate trainer and workplace chaplain, Shani Alexander is known for her joie de vivre and paints with a boldness that flaunts her joy of living, grabbing life by both hands in celebration. It wasn't always this way for Shani, who was a grand finalist in the 2010 Entrepreneurship Challenge for a national company that she walked away from after her brother died. Her natural grieving allowed her to go inside and rethink the direction of her life and what emerged was a transformational change to workplace chaplaincy, a tree change and returning to her first love, painting. She sees them powerfully linked as working alongside suffering has put into focus the gift of life and how vibrant and alive everything is. Her philosophy is to capture life because she understands the human spirit and the healing power of her message is that colour can help you rise above the ordinary.
Shani studied painting and printmaking at Monash University in Melbourne, Australia and the themes of spirituality, colour and expressionism are woven into the details of her designs which she often re-works to curate strongly together as a complimentary story. She has participated in numerous shows and works and practices from her studio where the Yarra Valley meets the city of Melbourne.
+ More
---
Cancelation & Refund Policy
Refunds Policy
This workshop is limited to 4 people and will fill your tank with local produce, great company, inspiring conversation, music and freedom to express yourself artistically BUT it isnt refundable so, if for some reason you cant make it, you can transfer to another Painting Workshop or another participant for a Painting Workshop
+ More
---