Description
Kick start 2017 with focused intent by designing your vision board and imprinting your dreams into your subconscious to manifest amazing opportunities.
Don't drift into another year......be clear about the dreams you have in the areas of your life that matter most! Parenthood, family, health, happiness, body, fitness, finances, holidays, travel, love, self expression, study, personal development, spirituality, relationships, fun..... set your intention to the greatest vision you have in each area and you action your subconscious to manifest the highest version of YOU. All you have to do is truly consider the power of the following:
"Re-create yourself anew in the next grandest version of the greatest vision ever you held about Who You Are and the life you want to live". from Conversations With God by Neal Donald Walsch
+ More
Class Schedule
Saturday 10am - 5pm
What you will learn
Imprint those dreams into your subconscious
How to powerfully create your year with focus and intent
How to align your goals with the dreams of your soul
What you will get
A full day powerfully focussed on YOU and YOUR LIFE
Come away with a beautiful personalised vision board for this year
Activate the creative energy to ensure your dreams are aligned to your values and core desires for your life, heart, soul, career, health, finances centred visions rather than head driven goals
Personalized coaching
All materials including: canvas, magazines, coloured pens, glues, glitter
Hearty home-cooked lunch & afternoon tea
Set up a manifesting framework to orchestrate the universe around you
---
What to bring
Any photos, pictures, decorations or phrases & words which relate to your dreams
What to wear
casual and cool
Appropriate for
30-70 years
---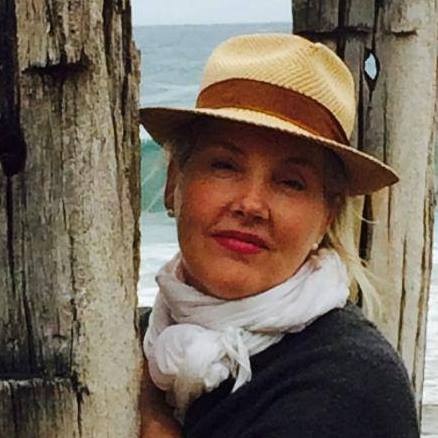 As an artist, entrepreneur, corporate trainer and workplace chaplain, Shani Alexander is known for her joie de vivre and paints with a boldness that flaunts her joy of living, grabbing life by both hands in celebration. It wasn't always this way for Shani, who was a grand finalist in the 2010 Entrepreneurship Challenge for a national company that she walked away from after her brother died. Her natural grieving allowed her to go inside and rethink the direction of her life and what emerged was a transformational change to workplace chaplaincy, a tree change and returning to her first love, painting. She sees them powerfully linked as working alongside suffering has put into focus the gift of life and how vibrant and alive everything is. Her philosophy is to capture life because she understands the human spirit and the healing power of her message is that colour can help you rise above the ordinary.
Shani studied painting and printmaking at Monash University in Melbourne, Australia and the themes of spirituality, colour and expressionism are woven into the details of her designs which she often re-works to curate strongly together as a complimentary story. She has participated in numerous shows and works and practices from her studio where the Yarra Valley meets the city of Melbourne.
+ More
---
Cancelation & Refund Policy
Refunds Policy
This workshop is limited to 4 people and will fill your tank with local produce, great company, inspiring conversation, music and freedom to express yourself artistically BUT it isnt refundable so, if for some reason you cant make it, you can transfer to another Painting Workshop or another participant for a Painting Workshop
+ More
---