Japanese Acupuncture & Traditional Chinese Medicine
---
---
Description
Japanese Acupuncture & Traditional Chinese Medicine
a gentle & effective approach to health & harmony
The power of Oriental Medicine can help you
improve your energy levels
feel calmer
reduce stress and pain,
improve your general wellbeing.
Traditional Japanese Acupuncture is very gentle yet effective and utilises a refined technique, shallow needling and extra thin needles to make for a more enjoyable experience.
Japanese Acupuncture can benefit the following conditions:
Women's Health
Fertility, helping conception IVF supportmaintaining pregnancymenstrual pain, PMTmenstrual irregularityamenorrheainductionChinese herbs and acupuncture are very helpful in assisting successful pregnancy. I have worked with many women helping them with fertility & pregnancy.Acupuncture is great for bringing more Qi and Blood to the ovaries, uterus and endometrial lining resulting in better egg quality and improving chances of conception.
Addiction Therapy -
quit smokingobesity from food addictionalcohol
Sports medicine-
promoting peak performance and recovery from injuries.Tiredness & fatigue - increase your energy levels
Digestive disorders -
bloatingindigestionIBSconstipationdiarrhoea
Emotional pain -
depressiongriefrelationships
Physical pain -
all musculoskeletal conditionsstiff shouldersback, neck and lower back pain.Headaches & migrainesAsthma, allergies - rhinitis, hay fever, sinusitis
Colds & flu -
strengthens your immune system
Stress & anxiety -
gives you a sense of balance & equilibrium
Insomnia & sleeping disorders -
difficulty getting to sleep, staying asleep
Depression -
improves mood, uplifting
Auricular Therapy (Ear Acupuncture)
is particularly useful in treating the psychoemotional patterns due to its direct link to the central nervous system. I treat PTSD, anxiety, Ki or energy flows throughout your body along defined channels or meridians. Balance of this energy flow is understood to be the foundation of physical and emotional wellbeing. Acupuncture works by rebalancing this energy flow.After assessing your particular pattern, treatments are tailored to suit you. A combination of Acupuncture and Moxibustion, with the addition of other therapies like Cupping, Massage and Qigong may be included.
What is Moxibustion?
A special herb Mugwort is gently burnt over Acupuncture points. It has multi-facetted functions and acts like a mini heat pack to relax and soothe tight muscles while moving any stagnation, and can also be used to tonify and nourish.
+ More
What you will learn
a gentle & effective approach to health & harmony
The power of Oriental Medicine can help you
Japanese Acupuncture can benefit the following conditions: Women's Health, Addiction Therapy, Sports medicine, Digestive disorders, Emotional pain, Physical pain, Colds & flu, Stress & anxiety, Insomnia & sleeping disorders and Depression.
What you will get
Expert tuition from an experienced teacher
---
What to wear
Comfortable clothing
---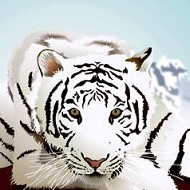 Specialising in:
JAPANESE ACUPUNCTURE- the gentlest style of Acupuncture using refined techniques,shallow needling and extra thin needles to make for a more enjoyable experience.
WOMEN'S HEALTH & FERTILITY
QIGONG new 6 week Mindfulness & Qigong courses starting 2nd Nov or 31st Oct. Upcoming Workshops Sun 25th Oct & 29th Nov.
WORKPLACE Massage & Tai Chi
+ More