Qi gong Spring Retreat (3 Hours)
---
---
Description
Qi gong Spring Retreat
These 6 week courses will focus on learning & practicing mindfulness through both moving Qigong and seated meditation. With a maximum of 6 participants, small classes will ensure you'll get lots of personal attention. Become adept at being present in the moment, managing your stress, & promoting balance within and without. These self-empowering practices promote health, wellbeing & potentiate transformation on all levels. Course includes an Audio CD for home practice.
What is Qi gong?
Qigong is composed of breathing exercises and mindfulness to support your treatment.Qi gong is the ancient Chinese art of meditation in motion based on the same principles behind Chinese Medicine. Learn powerful tools to unify movement breath with Mind via stimulation of the meridian energy system, increasing free flow of blood and Qi, thus improving health. Movements are relaxing, profound yet simple. It is a self-empowering practice that promotes health, wellbeing & potentiates transformation on all levels.
Types of Qi gong Kerry teaches include:
Dao Yin
Five Elements
Six Healing sounds
Five Animal frolic
Muscle and Tendon Changing Classic
Bone marrow washing
Yang style 24 form Tai chi
Dr. Kerry Posniak(TCM) lecturered in Medical Qigong at the Southern School of Natural Therapies, Victoria's premier holistic therapies college for 3 years & brings a wealth of knowledge and experience to her workshops.
+ More
Class Schedule
Duration: 3 hours
What you will learn
Retreats allows us the time to delve a little deeper into some of our favourite practices.
The Universe gifted us Spring as the best time to get our energy moving, allowing organs to detoxify and become enlivened with the newness of the season.
Qigong is immeasurably beneficial and efficient at moving Qi, calming the mind, strengthening the body and harmonizing the physical, emotional and mental aspects of Being.
What you will get
Expert tuition from an experienced teacher!
---
What to wear
Comfortable clothing
---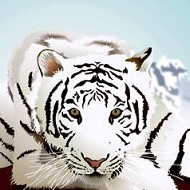 Specialising in:
JAPANESE ACUPUNCTURE- the gentlest style of Acupuncture using refined techniques,shallow needling and extra thin needles to make for a more enjoyable experience.
WOMEN'S HEALTH & FERTILITY
QIGONG new 6 week Mindfulness & Qigong courses starting 2nd Nov or 31st Oct. Upcoming Workshops Sun 25th Oct & 29th Nov.
WORKPLACE Massage & Tai Chi
+ More