Barista Course: Advanced Espresso
---
---
Description
This is an advanced course and students must have industry experience or have completed ABC of Espresso Making as a pre-requisite.
This course covers the advanced skills and knowledge needed to prepare and serve espresso coffee, including:
factors that effect the extraction rate of espresso
setting and adjusting the coffee grinder
advanced milk texturing
advanced coffee menu and order processing
the coffee industry, including coffee cultivation and processing, roasting and blending
taste and analysis of a range of single origin coffees.
+ More
What you will learn
Where coffee beans are grown, how they are harvested, processed and selected for roasting and blending.
How to adjust and set the grinder.
How to texture milk consistently and process espresso coffee orders.
What you will get
Detailed resource book
Certificate of Participation
Practical espresso making experience
---
What to wear
It is recommended that participants wear soft soled flat, enclosed, shoes and clean comfortable clothing. Long hair should be tied up.
---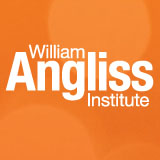 William Angliss Institute is the Government endorsed specialist training provider for the foods, tourism, hospitality and events industries, delivering a range of courses within Australia and internationally. With around 18,000 students enrolling each year, we offer a broad range of training and education programs including accredited traineeships and apprenticeships, certificates, diplomas and advanced diplomas, short courses, graduate certificates and degrees.
For 75 years we have earned a strong global reputation through the delivery of innovative training solutions and consultancy services to clients across Australia and abroad.
Established in 1940, our main campus is located in the heart of Melbourne's central business district.
Over the years, we have grown nationally with offices in Sydney, Brisbane, Adelaide and Perth, servicing both metropolitan and regional areas across the country. We also deliver specialist training through our four joint-venture campuses in China and through various international consultancy projects throughout the world.
We pride ourselves on having passionate and dedicated people, with long standing industry ties, who contribute their knowledge and experience in delivering training of the very highest standard.
In recent research conducted by the Social Research Centre for the National Centre for Vocational Education Research (NCVER) in 2013, outcomes were examined for students who recently completed their training.
The research highlighted that:
more than 90% of our graduates were working or undertaking further training since completing their course
more than 90% of our graduates were satisfied with the quality of their training
more than 80% of our graduates highlighted the relevance of the training they received
more than 80% of our graduates confirmed that they fully or partly achieved their main reason for training.
The proportion of William Angliss Institute graduates in employment or further training is higher than the average for Victorian TAFEs and higher than the average for all Australian TAFEs.
Reference: The Social Research Centre 2013, Australian vocational education and training statistics: student outcomes: 2013 institute report: William Angliss Institute of TAFE, NCVER.
+ More