Description
In this one day class, you will decorate a complete cake with a novelty design that will enable you to learn and perfect your cake decorating ability.
This class will instruct you in all aspects of cake decorating including sugar craft skills, creative design techniques and mastering the art of colouring. All such skills are fundamental to successfully designing and creating your own novelty cakes at home for birthdays and special occasions.
Designed for both beginners and those who wish to broaden their skills working with sugar paste.
Please note that participants will create "Soccer Player" Novelty Cake
A light lunch is provided for class participants.
All participants recieve a certificate of attendance
Take home your decorated cake.
Enrolments will close 48 hours prior to the commencement of the class.
+ More
What you will learn
Functions of ingredients
Essential decorating skills and tips
Key components and professional instruction to successful cake decorating
What you will get
Certificate of Attendance
Class notes
Hand on training
---
What to bring
Pen for note taking
Carry bag to take home goods made in class
What to wear
Participants are advised to wear flat, enclosed, rubber soled shoes for comfort and safety in the kitchens. To ensure food safety procedures are followed, long hair should be tied back and all unnecessary jewellery removed.
---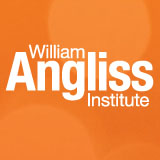 William Angliss Institute is the Government endorsed specialist training provider for the foods, tourism, hospitality and events industries, delivering a range of courses within Australia and internationally. With around 18,000 students enrolling each year, we offer a broad range of training and education programs including accredited traineeships and apprenticeships, certificates, diplomas and advanced diplomas, short courses, graduate certificates and degrees.
For 75 years we have earned a strong global reputation through the delivery of innovative training solutions and consultancy services to clients across Australia and abroad.
Established in 1940, our main campus is located in the heart of Melbourne's central business district.
Over the years, we have grown nationally with offices in Sydney, Brisbane, Adelaide and Perth, servicing both metropolitan and regional areas across the country. We also deliver specialist training through our four joint-venture campuses in China and through various international consultancy projects throughout the world.
We pride ourselves on having passionate and dedicated people, with long standing industry ties, who contribute their knowledge and experience in delivering training of the very highest standard.
In recent research conducted by the Social Research Centre for the National Centre for Vocational Education Research (NCVER) in 2013, outcomes were examined for students who recently completed their training.
The research highlighted that:
more than 90% of our graduates were working or undertaking further training since completing their course
more than 90% of our graduates were satisfied with the quality of their training
more than 80% of our graduates highlighted the relevance of the training they received
more than 80% of our graduates confirmed that they fully or partly achieved their main reason for training.
The proportion of William Angliss Institute graduates in employment or further training is higher than the average for Victorian TAFEs and higher than the average for all Australian TAFEs.
Reference: The Social Research Centre 2013, Australian vocational education and training statistics: student outcomes: 2013 institute report: William Angliss Institute of TAFE, NCVER.
+ More