Gelato Dessert & Petit Gâteaux - VIC
---
---
Description
The Gelato Dessert & Petit Gâteaux course is mainly addressed to gelato entrepreneurs and gelato artisans who want to enlarge their product range. The Gelato Master will provide information on latest market trends explaining the importance of gelato product segmentation and visual marketing. In fact, visual stimuli have been shown to alter the perception of taste, smell and flavour, therefore to influence our tendency to buy.
During the course, the Gelato Master will demonstrate and explain how to use Silikomart moulds to prepare gelato on a stick, cookies, filled pies and mono-portions. Silikomart is a world-wide leader in producing moulds and accessories in 100% food grade silicone. Silikomart moulds are temperature resistant (-60C° to +200C°), unbreakable, flexible, easy to use and safe and also available in many different, beautiful shapes.
This course is presented by Silikomart & Majors Group
Gelato: what is it? Raw materials. Recipe formulation. Milk-based flavours. Water-based flavours: sorbets. Gelato with inclusions and variegations. Hygiene and behaviour in laboratory. Best use of gelato set equipment: how to maximize your investment.
This course is presented by Carpigiani Gelato University & Majors Group
+ More
What you will learn
How to make the most of Silikomart moulds.
How to prepare gelato on a stick, cookies, filled pies and frozen desserts
Different uses of gelato and latest market trends
What you will get
Certificate of attendance.
Booklet.
---
What to wear
Participants are requested to wear flat, enclosed, rubber soled shoes for comfort and safety in the kitchens. To ensure food safety procedures are followed, long hair should be tied back and all unnecessary jewellery removed.
---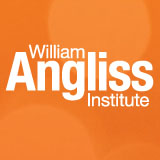 William Angliss Institute is the Government endorsed specialist training provider for the foods, tourism, hospitality and events industries, delivering a range of courses within Australia and internationally. With around 18,000 students enrolling each year, we offer a broad range of training and education programs including accredited traineeships and apprenticeships, certificates, diplomas and advanced diplomas, short courses, graduate certificates and degrees.
For 75 years we have earned a strong global reputation through the delivery of innovative training solutions and consultancy services to clients across Australia and abroad.
Established in 1940, our main campus is located in the heart of Melbourne's central business district.
Over the years, we have grown nationally with offices in Sydney, Brisbane, Adelaide and Perth, servicing both metropolitan and regional areas across the country. We also deliver specialist training through our four joint-venture campuses in China and through various international consultancy projects throughout the world.
We pride ourselves on having passionate and dedicated people, with long standing industry ties, who contribute their knowledge and experience in delivering training of the very highest standard.
In recent research conducted by the Social Research Centre for the National Centre for Vocational Education Research (NCVER) in 2013, outcomes were examined for students who recently completed their training.
The research highlighted that:
more than 90% of our graduates were working or undertaking further training since completing their course
more than 90% of our graduates were satisfied with the quality of their training
more than 80% of our graduates highlighted the relevance of the training they received
more than 80% of our graduates confirmed that they fully or partly achieved their main reason for training.
The proportion of William Angliss Institute graduates in employment or further training is higher than the average for Victorian TAFEs and higher than the average for all Australian TAFEs.
Reference: The Social Research Centre 2013, Australian vocational education and training statistics: student outcomes: 2013 institute report: William Angliss Institute of TAFE, NCVER.
+ More