Ford SYNC AppLink Hackathon 2013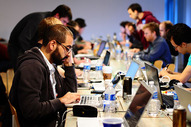 What You Will Learn
---
Learn about why you should develop for AppLink
How to develop for the AppLink Platform
How to utilise the AppLink platform in new and innovative ways
What You Get
---
Meet some of the best developers in Melbourne
Stand a chance to win the coveted first prize: $10,000 in cash prizes
A unique and immersive hackathon experience
Experience the latest Ford smart cards, fully integrated with SYNC AppLink
Trial in-car demonstration capabilities of your very own app
Enjoy quality catering and a plentiful supply of refreshments
The chance to meet senior Ford technologists and other industry leaders
What to Bring
---
Laptop and chargers
Notebook and pens
Business cards
About This Event
---
Introducing the Ford Sync AppLink Hackathon 2013, a unique event where developers and new technology meet over 24 hours to produce and integrate amazing apps with the Ford SYNC AppLink Platform.
Prizes are on offer for the integration of your existing smartphone apps and the also to those who build brand new AppLink-enabled apps on the weekend.
What is SYNC AppLink?
AppLink is a platform that allows developers to extend the command of their smartphone apps into Ford vehicles through the steering wheel mounted buttons, radio buttons, voice control and inbuilt display. We'll have a suite of APIs available for developers to AppLink-enable their apps, and SDKs for iOS and Android.
Integrating your apps with AppLink provides a great distribution channel for your apps. Ford has already sold over 2 million Ford vehicles worldwide with AppLink, and will be shipping many more in the future.
Get featured in the Ford Catalog App which allows Ford customers to discover AppLink-enabled apps.
The Event
Held in a smartly appointed industrial warehouse in North Melbourne, the Ford SYNC AppLink Hackathon will bring together developers, entrepreneurs, technology leaders, and mentors for 24 hours of hacking and creating. Highlights include:
Experience the latest Ford smart cars, fully integrated with SYNC AppLink
Trial in-car demonstration capabilities of your very own app
Meet senior Ford technologists and other industry leaders for insights into the future of car technology
Enjoy quality catering and a plentiful supply of refreshments
Build, integrate and demonstrate your app for chances to win
Prizes*:
Best Existing App Integration: $4,000 in cash
Best New App: $4,000 in cash
Best Pitch Idea: iPhone 5s
Best Feature: 1-year Spotify Premium subscriptions for the team
Date: Saturday 23 November - Sunday 24 November
Time: Registration commences at 7:30am, hacking starts at 9:00am
Location: Two Ton Max, 124 Langford Street, North Melbourne, VIC 3051
PLACES ARE LIMITED. Register now and join other teams developing for this revolutionary platform.
TERMS AND CONDITIONS OF PARTICIPATION
To participate in the Hackathon, you will need to join the Ford Developer Program and agree to the Ford Term of Use – Ford Application Development Terms and Conditions. You can join the Ford Developer Program and agree to the Ford Terms of Use at www.developer.ford.com.
*The cash prizes are subject to terms and conditions that will be sent to registered participants prior to the event.
Intellectual property: The work each team performs over the weekend remains the intellectual property of the participants. It is the responsibility of the teams, particularly new teams formed for the purpose of the event, to manage how any intellectual property is collectively owned by the group. Ford/Imagination/York Butter Factory is indemnified from any dispute arising of IP claims within teams for IP created at the event.
---
Past Dates
23 Nov 7:30 AM to 24 Nov 12:30 PM
Event Organised By
---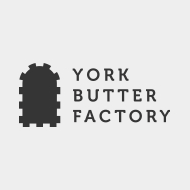 York Butter Factory
The York Butter Factory is the co-working space for Melbourne's high-potential early-stage technology entrepreneurs. Established in 2011 inside an 1850s heritage-listed space, York Butter Factory is home to upstarts with bold, global ambiti...