Learn the art of Taiji Chuan (Tai Chi) Beginners Course
---
---
Description
Learn the beauty in the art of Taiji Quan (also known as Tai Chi). Taiji is the most widely practiced martial art in the world. Famous for its ability to enhance health and relaxation, it was invented by Taoist philosophers who noticed that in nature, softness often overcomes hardness.
Accordingly, they developed an art incorporating the philosophy of Yin and Yang - balance and harmony. The slow, circular movements of Taiji strengthen all parts of the body and improve flexibility, coordination and balance.
This class will introduce you to the foundation principles of Taiji and Yin Yang theory.
Your Instructor
Ralph Spethmann, Senior Instructor - Taiji and Ziran Qigong at Ziran Kung Fu Academy, Richmond.
A 6th Generation Disciple Student Of Master Liu Deming, Ralph has 20 years of experience and is passionate about Taiji and Qigong.
Ralph is understanding and encouraging when it comes to learning Taiji. His communication skill will help you to understand and feel connected to your body as you learn the process of movement with effortless effort - the beauty within Taiji.
+ More
Class Schedule
This class is held every Thursday 6:15 - 7:30pm beginning 23 February 2017 8 consecutive weeks of progressive Taiji foundation tuition
What you will learn
All students begin by learning the foundation movements in the Beijing 24 Taiji form
Learn how to use the principles of Yin and Yang creating balance in your movements
Learn to free your body and mind of tension to begin your Taiji journey of natural awareness
What you will get
Expert tuition from an experienced teacher!
A practical understanding of the energies within taiji
---
What to bring
A willingness to explore you potential
Your openess and enthusiasm to learn
What to wear
Loose comfortable clothing that won't restrict your movement
Appropriate for
For all ages, all welcome
---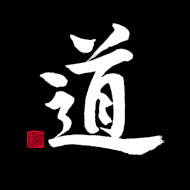 The Zi Ran Men Kung Fu Academy was founded in 1995 by Master Liu De Ming.Master Liu is the 5th generation inheritor of the Liu He Zi Ran Men lineage.
He began his study of martial arts at the age of eight with Master Hong Zheng Fu and legendary Grandmaster Wan Lai Sheng.
+ More