Sydney Day Photography Courses for Beginners (Sydney)
---
---
Description
Presumably, buying a DSLR camera should allow you to take professional photos easily. But the truth is that taking good photos takes a lot more than having a fancy camera and a pair of hands to hold it.
If you have a real passion for photography but not the skills for it, this beginner course will be a rewarding experience for you. You will learn the principles of photography and earn the skills to taking amazing photos as you walk through the streets of Sydney. This course will help you get the best out of your equipment as your learn the basics of travel photography (street portraits, architecture, still life, abstract, landscapes, nature) and feel comfortable to move on to more advanced classes in the future.
+ More
Class Schedule
Duration: 3 Hours
What you will learn
You will learn creative and technical points to start taking better photos
Learn the elements and principles behind proper composition and design
Experience hands-on challenges to put theory into practice
What you will get
Constructive critique of the photos you take
Confidence in taking better photographs in both auto and manual modes, without missing important shots
---
What to bring
Digital Camera (all types welcome)
Fully charged batteries and spares if possible.
Image cards with loads of space to take many photos.
Hat, Sun-glasses, sun-lotion & water.
Good walking shoes
Umbrella (just in case)
Small Towel & plastic bag (keep you and your camera dry if it rains)
Camera Manual
Notepad & Pen for writing down key points.
Rain or Shine we'll be fine as we will be under cover or indoors for some locations.
What to wear
Casual - Good walking shoes, Hat, Sun-glasses & Umbrella (just in case)
Appropriate for
Beginners
---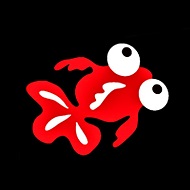 Book a photography tour, course or workshop with professional photographer Alfonso Calero and his fantastic team. Alfonso offers day or night photography lessons in Sydney, Melbourne, Brisbane, Adelaide, ad Perth (Fremantle).
Learn how to best use your DSLR or Hybrid camera in manual modes and master composition. Need a local professional photographer to show you the best spots at the best time, this is the best way to explore and discover. A unique learning adventure to inspire and spark your passion for photography.
+ More